I have to admit, when I find something that works for me I'm a happy camper and stick with it. This is exactly what happened to me when I found Maggie Bags. I'm a busy lady, on the go mom and blogger in my spare time (ha that's funny to say, spare time?) so I need high qualify, function bags and accessories in my life that can hold up to a beating, did I mention I have boys? Lol!

When given the opportunity to review the Tote of Many Colors, Travel Cosmetic Bag, and Maggie Bags Key Chain it was a no brainer for me. If they are half as amazing as the Butterfly Bag, Cicily Tote, and Campus Tote I knew I was in for a real treat!
Wether I am out and about on my own (this is pretty rare) or doing my daily errands with kids in tow I always end up having a million things in my hands and purse. I tend to be the catchall for everything in our lives…need something random? No worries I probably have it somewhere on my person! I'm usually toting around a diaper bag, my favorite cross-body purse, Tates pint sized backpack and then whatever items we come across while out meaning my bags are usually overflowing before the day is done.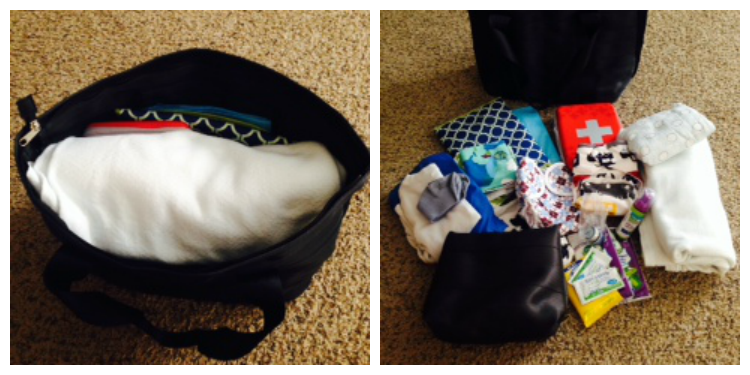 With the oversized space in the Tote of Many Colors I have never been more prepared for a full day out and then some! It is available in a wide array of color combinations including sleek solids and optional open top or zip closure if you want to keep little hands out! I love the reliable and sturdy seatbelt webbing that Maggie Bags constructs each bag with making it life proof, you can put it to your lifestyle test and it will survive and look great too. The hidden outside pocket is perfect for quick access to your cell phone, wallet or whatever you need in a hurry. Unlike most other Maggie Bags this versatile tote doesn't have the signature purple satin interior lining which is ok since this bag takes more of a beating than my other bags 😉 . The amount of stuff I can fit in this tote is AMAZING.
The Travel Cosmetic Bag is a must have accessory, honestly I would love to have a few! With the roomy and extra large luxury of my Tote of Many Colors I have to make sure I have some things readily available while I'm chasing kids. It's perfectly sized for a diaper change kit, grab bag for car toys to keep little busy, or all my essentials while traveling for a weekend getaway. Tough seatbelt webbing like my tote assures me kids fighting over it doesn't mean it will fall apart! When the boys get it dirty I am so grateful I can toss it in my washing machine and my pretty sating lining if vibrant and new looking.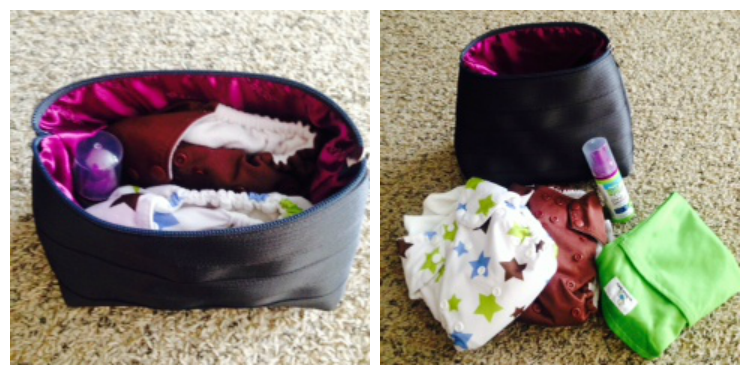 So you know I love my Maggie Bags and they get miles on them around town but where are my keys? Yea I'd lose my head if it wasn't attached but my keys not so much anymore. Thanks to Maggie Bags awesome and adorable Key Chain I never lose my keys anymore. They are always attached to my bag with the custom Maggie Bags carabineer-style clip (it's super easy to move it from bag to bag). The cute mini seatbelt buckle makes it easy to detach and use my keys when needed and super fast to reattach them to my bag easily when I'm grabbing kids and bags and running into an appointment.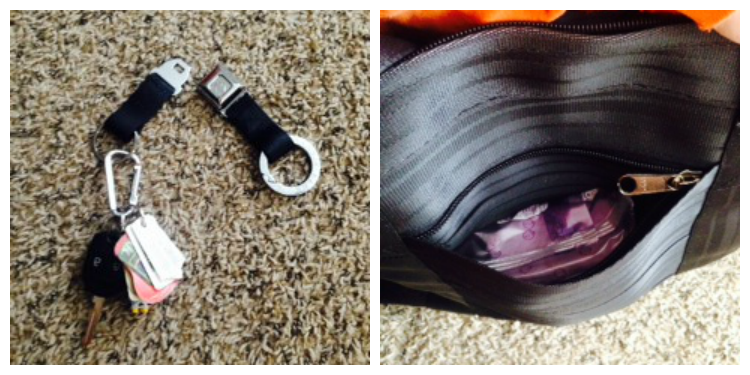 Yet again Maggie Bags saves me time, money (with their well constructed reliable bags) and keeps me fashionable while doing my thing!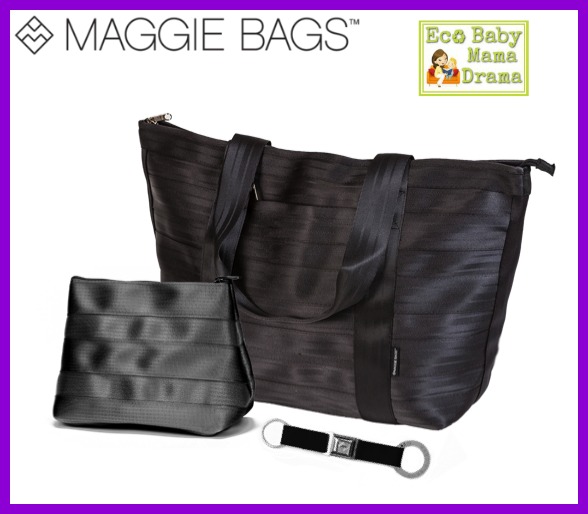 Make sure you hurry and enter to win the fashionable and functional Maggie Bags goodies I reviewed above during Spring Fashionista! A Tote of Many Colors, Travel Cosmetic Bag, and Maggie Bags Key Chain can all be yours! Tell me what color combinations you would choose?