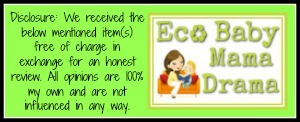 Ahhh bags. One of women's two best friends. I'd say that bags come right after shoes…Am I right? Or maybe right BEFORE shoes?

I am fortunate to have had the opportunity to review a gorgeous bag from Maggie Bags. The Butterfly Bag is simply fabulous.  I received the solid black bag, and it's perfect for mom's on the go! It's eco-friendly, which as you know, we're all concerned about around here!
Let's me share a bit more about how eco-friendly Maggie Bags is (which is another reason why I love this company!). They use the webbing of rejected seat belts that don't pass the safety testings from the Tennessee Webbing Company to construct their bags. Also most of their colors are all natural, which is a great thing for the environment, and for your kids when they've been using your purse for their personal chew toy…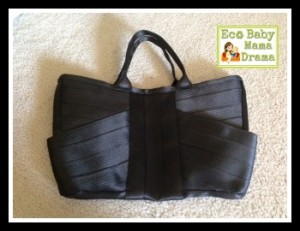 I have always loved Maggie Bags bags, and this purse is definitely my new obsession! I've reviewed a few other pieces by Maggie Bags, the Campus Tote and the Cicily Tote and love them too. The Butterfly Bag features the signature satin purple Maggie Bags lining, several inside pockets, and pockets on the outside with hidden zippers! Lots of space (15″ L  x 2″ W  x 12″) to keep all of your mom clutter organized!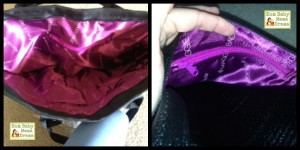 The unique outside butterfly design offers a way to keep important things close at hand (without being easily accessed by sticky kid fingers) with the hidden zipper pockets. The spacious inner pockets are big enough to hold my iPhone 5 easily. There's also a great pocket for all of my pens, pencils, and lip glosses; or whatever you decide to use it for.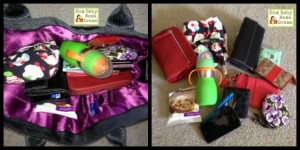 Maggie Bags are a great investment, and a total amazing inclusion to your collection of bags! Which of the Maggie Bags is on your wish list? I definitely want the Bucket Tote next for my collection!
Buy it: You can purchase this fabulous bag right now and Eco Baby Mama Drama readers get a special price! Discount code: SpringEBMD will get you 15% off Maggie Bags Premier Line from now – March 31, 2013 (the code is case-sensitive).