I have had the pleasure of working with Gaiam before and am still loving using my yoga DVD, I have even gotten the entire family to try it!  For those of you that don't know already, Gaiam has WAY more than just DVD's.  They offer a huge selection of items for your home, jewelry, and something I am really in need of….fitness clothing.

I have never had any clothing that was just for working out, I always just wear sweats and old baggy t-shirts.  I was elated to try out the Pleated Neck Tank in turquoise.  With such beautifully vibrant colors available it was really hard to choose honestly!  Don't you love this fuchsia color, it was my second choice and after using the one I have already I think I might just have to buy it now!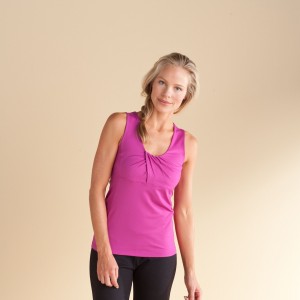 The machine washable performance blend of 86% recycled polyester, 14% spandex is super soft and ultra comfortable.  Working out in this tank is really great, no riding up or bunching of extra material (like I used to have!) and honestly even though I want to still lose quite a bit of weight when I wear this top I feel like I look good in it because it is so stylish.  I Never thought I would be saying I had stylish workout clothes!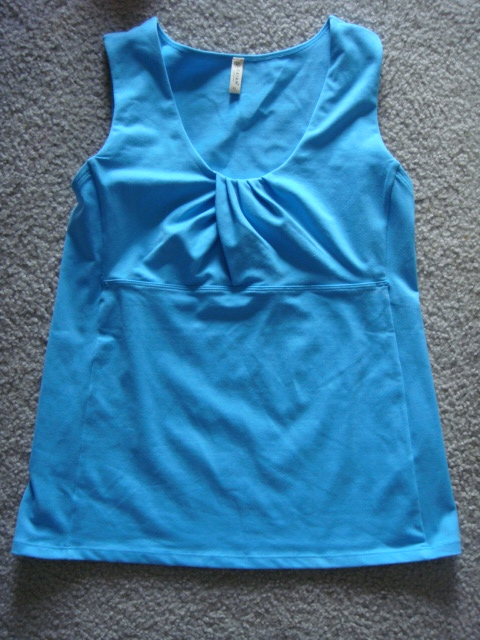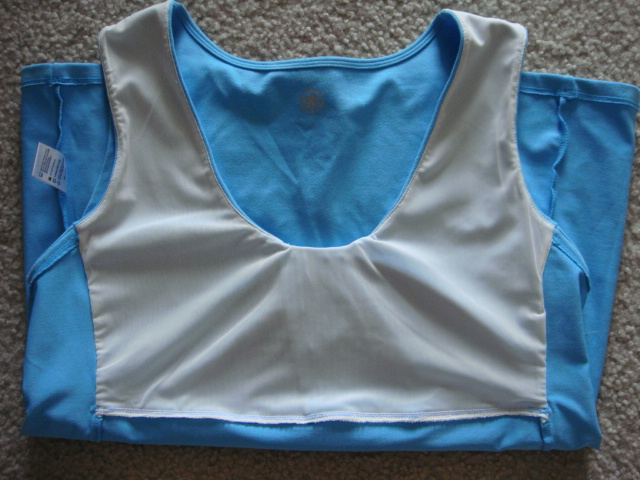 The lined front panel is very supportive even if you are a bit fuller up top you don't need to wear a separate workout bra.  The front overlapping pleats are very feminine looking and make the deep scoop neck a bit more flirty without being too revealing.  The 4″ side panels actually enhance movement without having to worry about your shirt popping up and having skin exposed (I am not the only one who has had that happen am I?).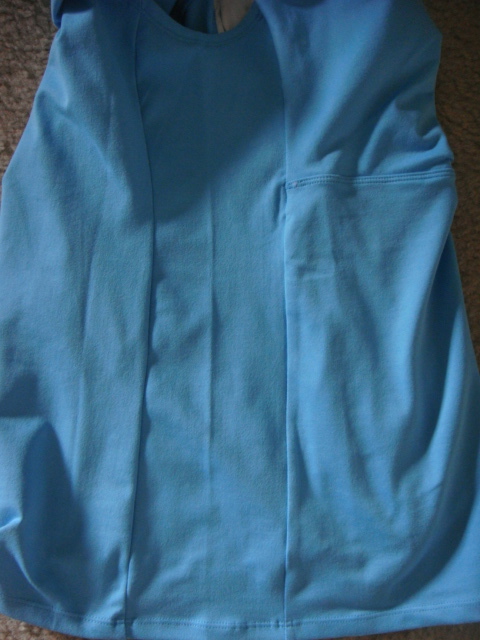 What else do I love about this tank?  Well the soft tiny tag doesn't irritate my skin even if I am sweaty and the Gaiam symbol on the back adds a nice touch of style too!  This tank has completely changed my outlook on workout wear, you won't see me in sweats ever again!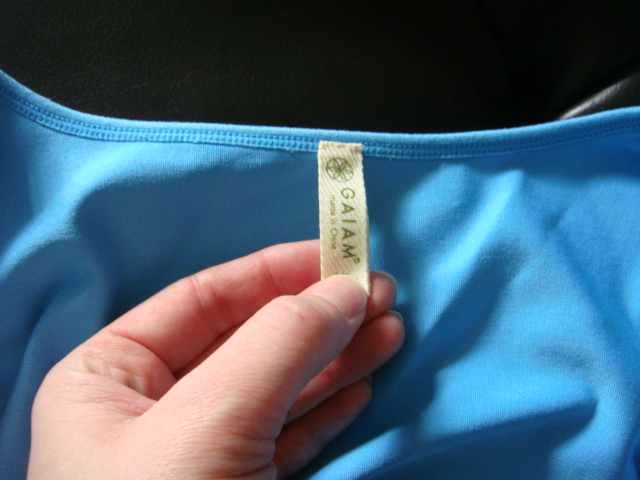 Purchase: You can purchase the Pleated Neck Tank directly from the Gaiam website, there are some really great deals on their clothing right now too!  What is your favorite item they carry?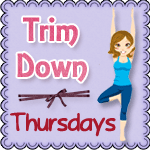 Make sure you drop by and see what Amanda at Coping with Frugality is up to this Trim Down Thursday!