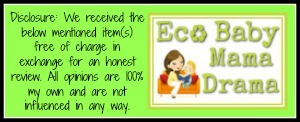 If being a mother has taught me anything at all, it's the importance of consolidation. There's nothing worse than attempting to lug your children around, with a ton of baggage that looks like it could double as carry-on luggage for a weekend getaway. Seriously… no one wants to be "that mom".
The problem is that there are always so many items that seem essential to each and every outing. In true Murphy's Law fashion, the items that I leave behind due to never needing them will, inevitably, be needed the second I don't have them. Surely it isn't just me… right? Luckily, I've found the perfect solution!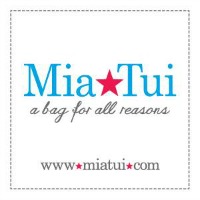 The Ella Steel Blue handbag by Mia Tui allows me to carry all the items I need in a nice and organized fashion, without having to sacrifice style in the process. This bag is perfect for moms and non- moms alike, but the fact that it can double as a diaper bag for all the kids necessitates is an awesome added bonus!The subtle blue grey color and hot pink interior makes it conservative enough to use as a work bag, and still fun enough to make a super cute fashion accessory. I also love that it's waterproof both inside and out! This makes any spills, whether make-up or a sippy cup, super easy to wipe up. The faux leather exterior is very soft and the included longer strap is great for hands free carrying option.
Speaking of make-up, the awesome clear bag included comes with a convenient hand strap and can easily be used for make-up or as a mini medical kit! The matching mini bag fits inside perfectly and comes with a short and long strap comes in handy if you're using it as a workbag! You can simply grab your personal items for lunch out without having to take your entire bag!Some of the other neat features of this handbag include 2 insulated water bottler holders (one for mommies drink and one for babies) and a handy section to fit your iPad or tablet. There's even room for your matching clutch, cell phone and penholder for quick access at work or on the go! If you are like me and hate having to search for your keys the attached clip for keys is a lifesaver and the full zip top closure is fabulous for keeping all your valuables safe.
This bag has been a lifesaver when it comes to organization! All of my belongings are nice and organized on the inside, with room to toss my little ones coat on top!
What would you use your Ella bag for? What features do you love most?
Use code HOLIDAY for 30% off until 12/21! Enter below for a chance to win your own Ella handbag!