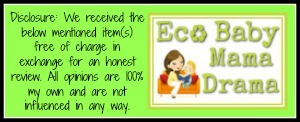 When it comes to my kids clothing I tend to be pretty picky. I have two boys so I have to choose clothes that will withstand the daily adventures of active kids but I also want soft and comfortable to wear since my boys have sensitive skin. The boys want cool clothes that are in fashion so where does this mom find functional and fashionable clothing? Carhartt!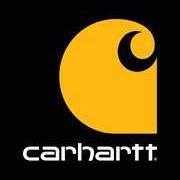 You know I love my Carhartt Force Equater Jacket (it's the BEST rain coat I have ever owned!) and I am beyond pleased with their kids clothing! My boys are known to wear clothes out well before they outgrown them and my budget isn't getting any larger so Carhartt kids clothing has been a blessing to us.
Carhartt generously sent us the Boys' Camo Lined Logo Fleece Sweatshirt (mustang brown), the Boys' Pocket Logo T-Shirt (blaze orange), Boys' Washed Denim Dungaree Pants (worn in blue wash), and the Boys' Flannel Lined Dungaree Pants (Carhartt brown) all in size six.
Tates was immediately in love with the sweatshirt and long sleeve t-shirt. He is a new fan of camo and the sweatshirt is so thick and soft it is more like a jacket! The roomy cut and easy to use hood make it so comfy it's Tates absolute favorite. The front pockets are perfect for cars (which we ALWAYS must have with us!) and the reverse cover-stitch seams ensure my super active little one won't wear out this sweatshirt before he outgrows it. The Realtree Xtra® jersey lining makes it Tates approved cool and the cotton fleece fabric mix make for a warm and cozy sweatshirt every mom will love.
The vibrantly colored raglan style long sleeve pocket t-shirt is the perfect shirt for every child on the go. The sleek looking shirt is great on its own or perfect for layering during winter. The polyester interlock interlock fabric wicks away moisture so kids stay comfy even when running around during active play.
The Boys' Washed Denim Dungaree Pants are the ultimate in casual yet clean looking jeans for kids. The utility style jeans feature 5 pockets, side utility band and a full cut seat and thigh so active kids have plenty of room to move. The adjustable waist makes these jeans perfect for boys thin to husky sized and offers a longer time for fitting (what parent doesn't love that?!).
I saved my personal favorite for last, the Boys' Flannel Lined Dungaree Pants are so awesome! The boys both love the khaki color, they say these pants are "swag" and I love that they offer great features just like the denim pants. These are the perfect pants for cold winter days outside playing or out running errands when you need to stay toasty. There is a 100% cotton flannel lining that is so soft and cozy Tates asks for these pants all the time! He LOVES using them to "fix" everything around the house with his daddy and as you can see they are perfect for holding tools!
Having some super cold winters can make for crabby kiddos but thanks to Carhartt my boys are toasty and warm plus they love the styles. Carhartt makes my job easy with one stop shopping for all my families needs from clothing to outerwear, my only problem is trying not to buy EVERYTHING!
Make sure you check out what April from Mama on a Green Mission is sharing from Carhartt for her kids this holiday season!