In my search for some winter hats for Tates, I found a great shop on Etsy called Dinky Dimples and was elated when Jenny the owner/designer agreed to work with me!  I received  two ADORABLE little hats for Tates, a pig and a giraffe.  He calls all giraffes Melman from Madagascar,  which makes this hat even cuter in our home.

They are both super soft and absolutely flawless, which is a great thing when you're buying handmade.  I love that they're all made by hand by a mom because I'm a huge work from home mom fan!  How great is it when you can find something you're so great at, that you can stay at home and do it while still spending time with your kids?  I love that they're machine washable (a must with kids!), and super warm (made of cozy fleece), especially since it's so cold right now.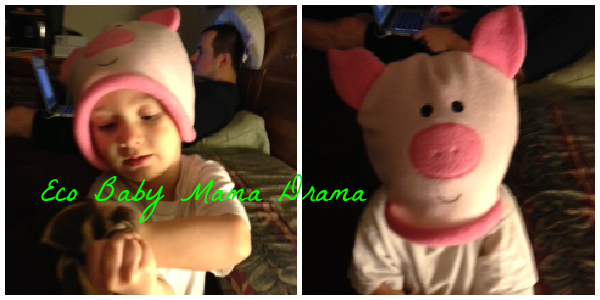 The designs are so great that Tate wears them inside the house all the time.  You know that you've found a great product when your child will not take them off, even inside the warmth of your home!  The colors are bright, and bold, and the 3D realistic animal ears make these realistic looking which Tates also loves.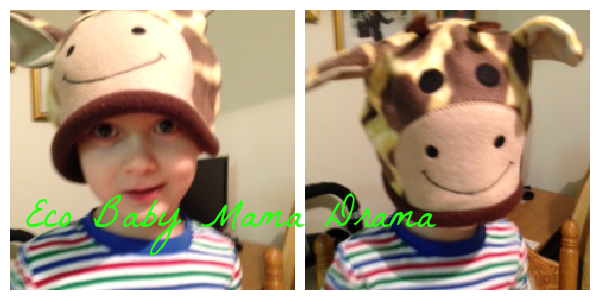 She also carries adult bibs which I secretly want to buy for my husband, brother, and dad! Take a look at some of the other adorable hats she makes!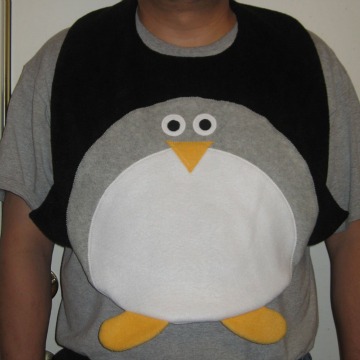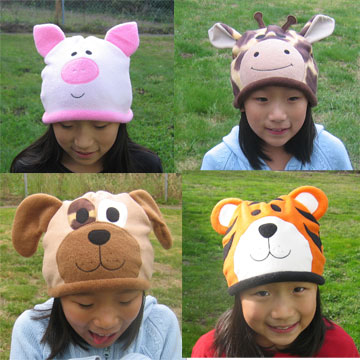 This Etsy shop is great with lots of great handmade things for just about anyone.  Great for kids and adults, these products will make you smile!  She also makes capes, vests, purses and so many more cute things for your little one, or a little one on your list of people to buy for either at Christmas or birthdays.  Need a great baby shower gift?  Any one of her bibs would make a great gift for baby!  There's no better way to celebrate small business than finding a work at home mom and buying some great handmade stuff!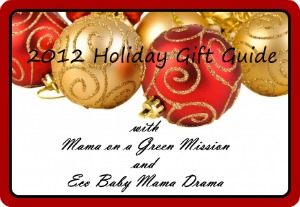 Please make sure you drop by and check out this wonderful shop as well as become a Dinky Dimples Facebook fan for all the latest news and fun products being released!