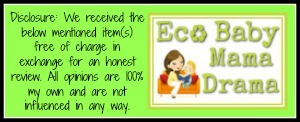 I've struggled for many years to find the perfect outerwear for myself. I've never owned a coat, rain jacket or anything that I truly loved and felt was THE one for me. If anything fit well it lacked layers of warmth or wasn't water resistant or if I found something that seemed to be warm and kept me dry the fit was off making it uncomfortable meaning I would fidget around and be distracted constantly. I really wish I would have looked into Carhartt brand outerwear before now, I always just *assumed* they were only for people who work outside in the elements but I am here to scream it from the rooftops that Carhartt is for everyone!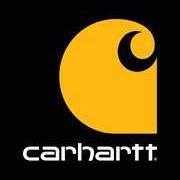 Yes Carhartt is a trusted brand name for hard working men and women that are exposed to the harsh conditions mother nature throws at us every winter, I can honestly say I have seen coats, bibs and sweatshirts on every person I've seen working outdoors. Their Carhartt is also for the everyday men and women going outside to shovel their snowy driveways or running to catch a cab to the office, and they are fashionable too!
When given the opportunity to try some of the Carhartt fall/winter items I was beyond excited! First up is the Carhartt Women's Force Equater Jacket, perfect for all the gloomy and rainy weather we have been experiencing. You might think all rain jackets are created equal right? Once you meet the Force Equater Jacket you will understand they indeed are not. This jacket is superior to the rest and the only rain jacket you will ever need.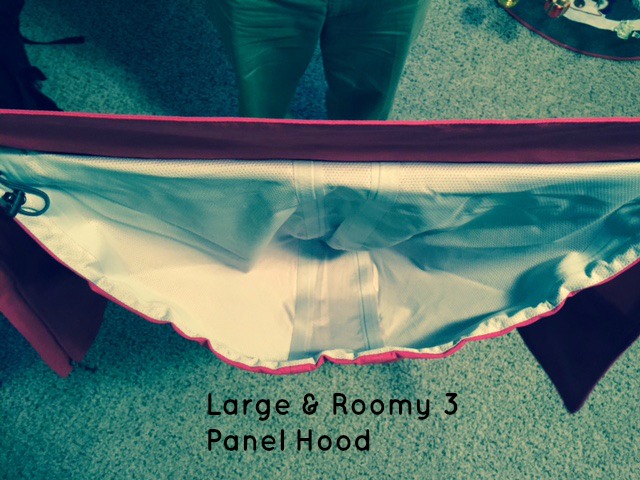 Awesome Hood: The number one thing I love on a rain jacket is a hood, this chic doesn't like getting her hair wet (what lady does?!) and the hood on the Force Equater Jacket is awesome! Not only is is full and roomy (with 3 sections!) but it also offers dual drawstring closure and barrel locks meaning even a windy rainstorm isn't knocking that hood off!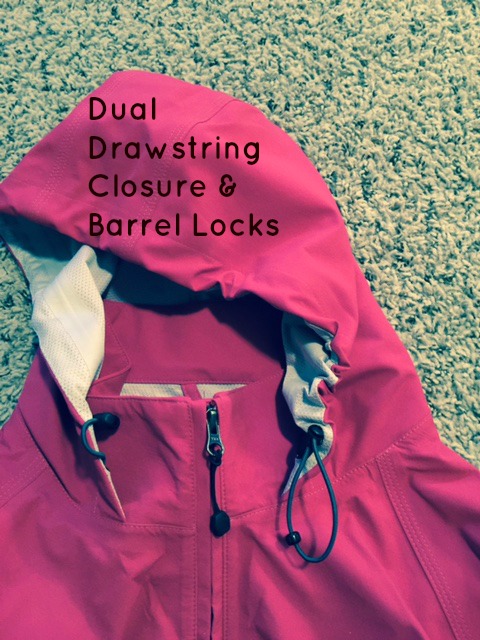 Rainproof: Storm Defender™ waterproof breathable membrane with FastDry™ technology wicks away moisture for the ultimate in dry comfort. I've had "rain jackets" that weren't great at keeping me dry, this one is AMAZING. Not only am I dry but the jacket itself is dry because the water just beads up and bounces off. This is really awesome when you are carrying little ones on your hip in the rain, they won't get soaking wet from your jacket! Seams are sealed on in inside so possibility for leaks.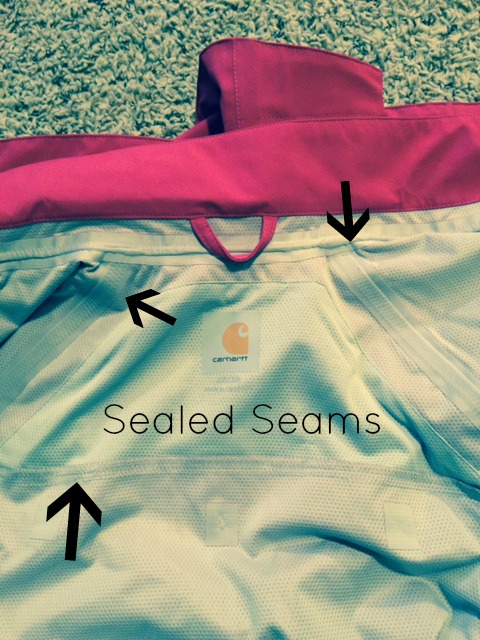 Breathable: There is a discreetly placed venting back panel that offers air to flow easily throughout so whether you are running to your mailbox, unloading groceries, or working on a construction site you won't break a sweat because you are wearing this jacket. The lightweight polyester is very giving and makes movement easy and natural without any bulk yet the jacket is very soft, not rubbery or plastic like at all!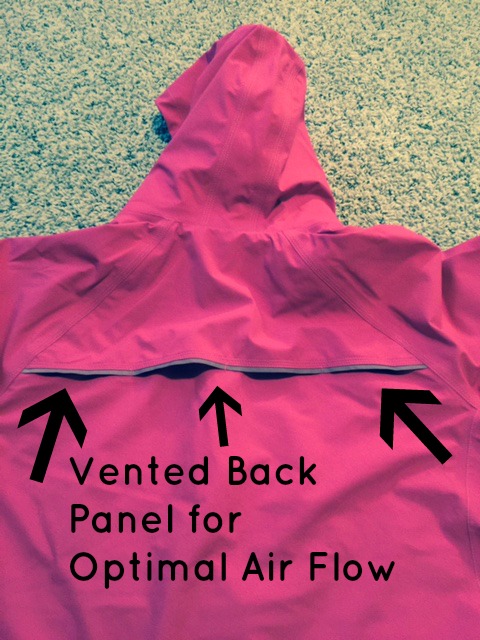 Storage: Got stuff? Don't we all! Keys, Ipod, cell phone or work gloves are no problem for this rain jacket. There are two interior (one has velcro closure) and two exterior pockets with zip closure to keep your valuables safe. There is a convenient media port too!
Design: The fabric is designed to fight stains, grime and odors so you look great even if you are working like a mad person in a monsoon! The drop tail gives you extra coverage and the barrel locks make sure stomping in a puddle doesn't get you wet from the ground up. Hook and loop closure cuffs keep your sleeves neat and offer a custom fit so you look great in your functional Carhartt Force Equater Jacket, don't be surprised when you get asked about your jacket 😉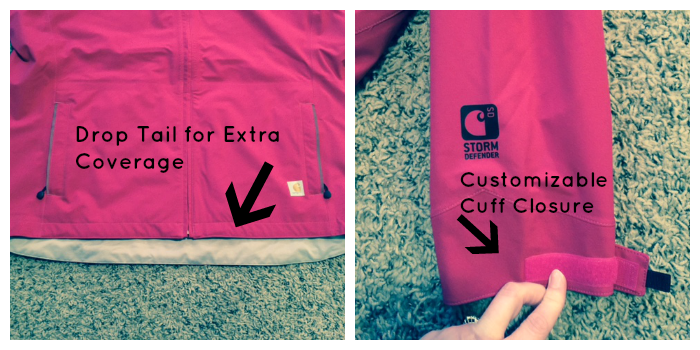 Machine washable and available in wild pink or black for women and shadow or black for men, Carhartt has you covered. With sizes small through 2XLarge you can take Carhartt's words to heart and "Trust your gear. Not your weatherman", Carhartt Force Equater Jacket will help you get any job done!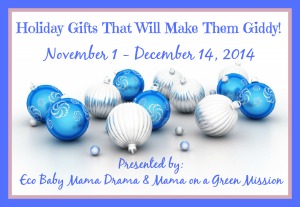 I know I would love to get a Carhartt Force Equater Jacket as a holiday gift, wouldn't you? Make sure you drop by and see what Carhartt goodies April from Mama on a Green Mission is featuring so you can add them to your holiday list too!