Every mom NEEDS a diaper bag.  Every mom WANTS a stylish diaper bag that is functional yet full on fashion which can be a tall order to fill, unless you shop JJ Cole that is.  With a wide selection in diaper bag styles as well as classy solids and prints for just about every woman's taste you will have a hard time choosing just one bag, which is why I suggest you choose a few!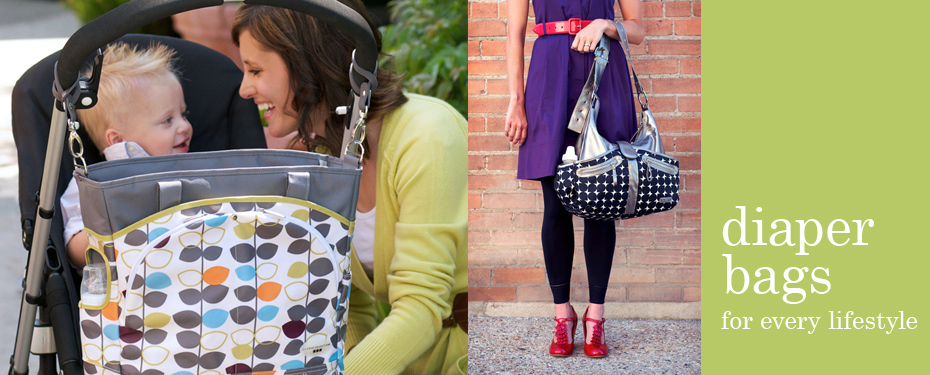 The Satchel bag along with the Diapers & Wipes pod have become my Go-To bags when I am leaving the house whether to run errands with the boys, literally out running for some exercise with the boys or for a day long trip away from home.  There is so much that I love about both of these that I don't know what to share first!

How about we start with colors and prints?  FAB-U-LOUS, I absolutely love how these bags are vibrant and rich colored and the prints are so elegant, a far cry from the first diaper bag I owned (picture denim and baby cartoon characters-yikes!).  I have the stone arbor Satchel bag and the sky clover Diapers & Wipes pod and love them both.  Now that you know how stylish my JJ Cole Collection is you are going to be wowed by the impressive features making them Must Have's for every mom (and dad too)!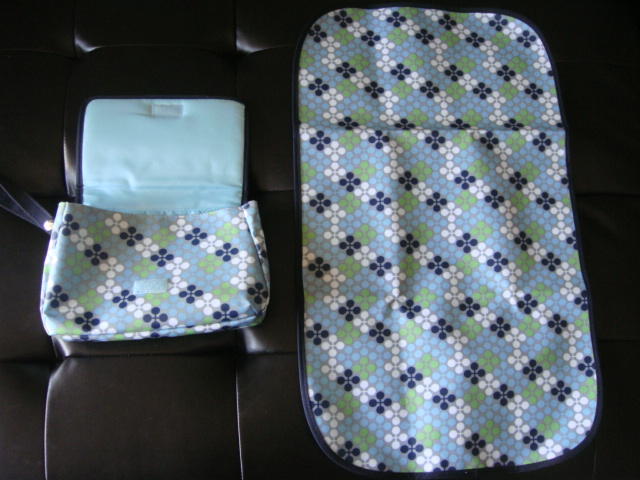 The Diapers & Wipes pod is a convenient mini bag perfectly sized to hold it's namesake-diapers and wipes of course! 😉  The included coordinated changing pad (length: 19", width: 17") is generously sized to accommodate even the wiggliest of toddlers.  Squirmy baby cause a messy diaper change?  No worries the easy-to-clean laminated canvas allows for quick clean up for busy moms on the go and the attach anywhere snap handle makes toting it with you wherever you go a cinch.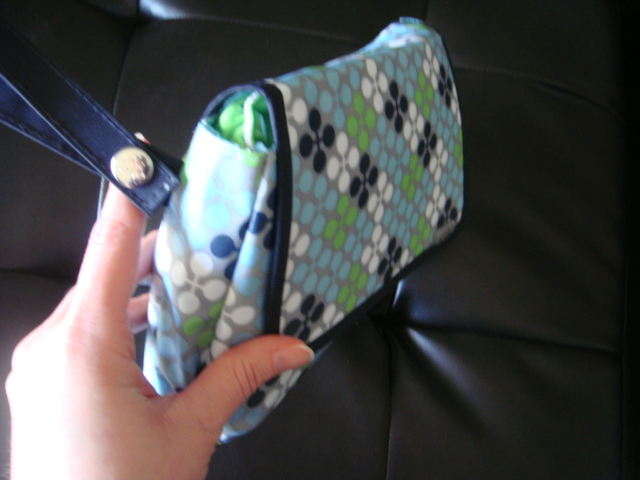 So you want to know what I can fit inside right?  As a cloth diapering mama diaper bag size is always important.  This handy little pod fits a larger cut one sized pocket (stuffed with a prefold), wet bag, a few travel wipes and a small bottle of hand sanitizer inside (plus the changing pad).  Cloth Diaper Approved!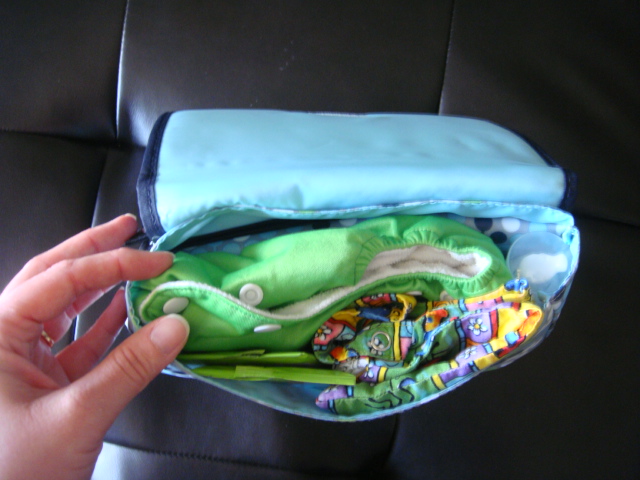 My beautiful Satchel bag has seriously gotten me several compliments every time I have been out and even when I am not carrying it, when it has been sitting at home and people have come over they have asked me about it.  When recently having Tates reevaluation for speech therapy the therapist asked me where I got my bag from because she HAD to get it for her pregnant friend, when she saw all the goodies I could fit inside and the awesome pockets and included accessories she wanted one for whenever she had kids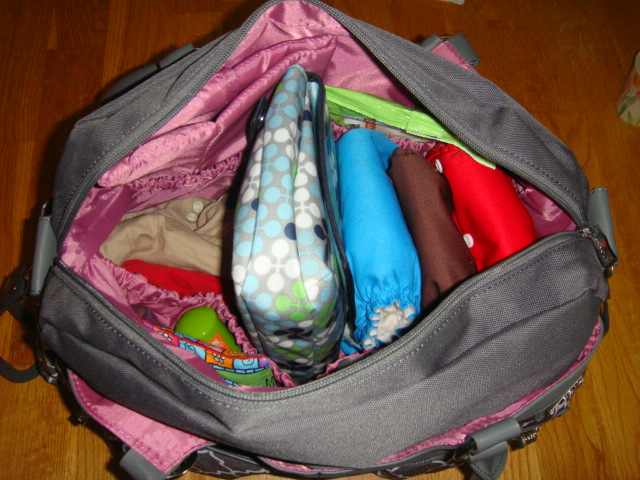 Take a peek inside this baby, first you see the fabulous romantic pink interior color (which I absolutely adore!) with the matching changing pad, I love that the material is easily cleaned too if you happen to have a spill inside (all you mamas out there know what I am talking about right?).  See my little hand sanitizer poking out of that pocket?  There are 4 (large) interior pockets to keep your 'quick grab' items (wipes, hand sanitizer, medicines, rash creams, changing pad) secure and easy to find when you need them.  I only have a few cloth diapers in this picture however tons will fit.  I also keep a change of clothes as well as my Diapers & Wipes pod inside (fully stocked) in case I go somewhere that I don't want to bring my entire Satchel bag inside with me.
There is also SO many exterior pockets!  The picture above is one of the 2 that is zippered, great for your smaller valuables.  There are also 4 (2 on the front and 2 on the back) deep pockets as well as a pocket on each end that are perfectly sized for bottles and sippy cups.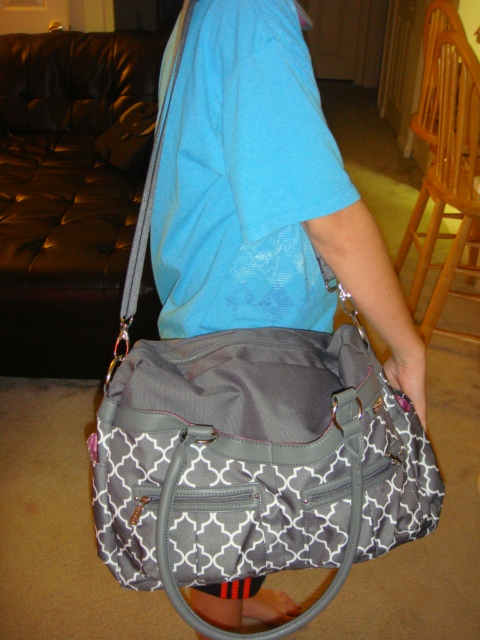 Don't want to carry your diaper bag just one way?  This is the bag for you!  You can carry it over your shoulder with the two attached handles like you might carry your purse, longer on your shoulder with the easily attachable (and included) padded shoulder strap or even attach it to your stroller and not carry it at all!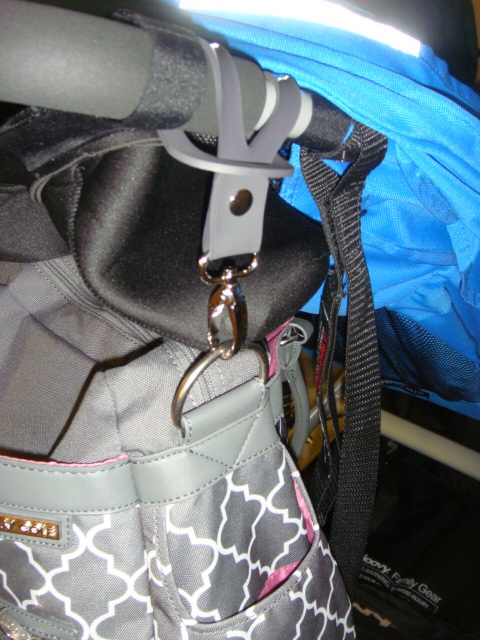 You guessed it, the grips™ stroller attachments are included with this great bag and are easily attached in a few seconds to just about any stroller, I attached them to my jogging stroller in this photo so you can see that they really are a universal size attachment.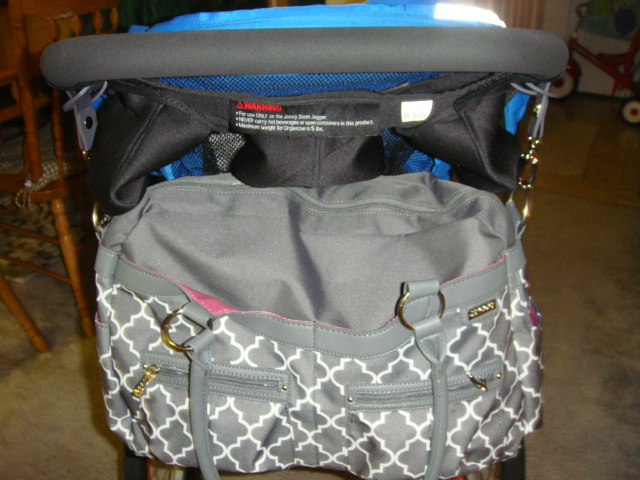 If you are like me, you are always cautious about where you put your diaper bag and super protective of it ever touching the ground (go ahead and think I am weird, I have heard it before!) which is why I love the little metal 'feet' on the bottom of the bag to help keep it clean.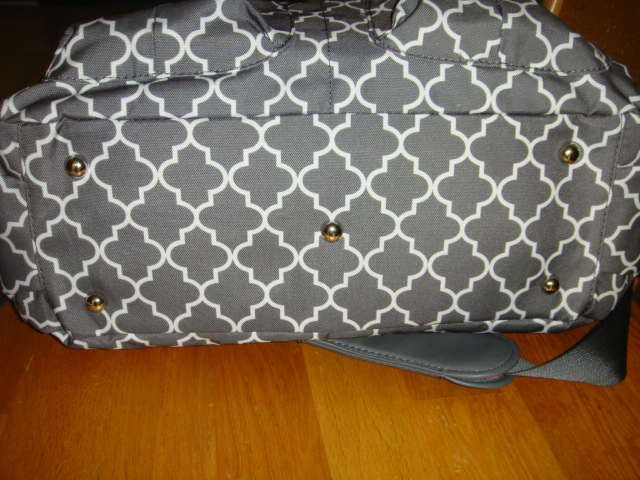 So pretty much the only issue I have here is that my husband won't let me get it in every color, he just doesn't understand when you find THE bag you NEED it in every color, am I right?  Which color do you love the best?
Buy It:  You can purchase your own Satchel bag and Diapers & Wipes pod from the JJ Cole website or at a retailer near you.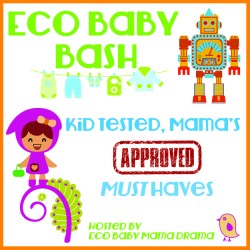 JJ Cole is generously sponsoring a giveaway for Eco Baby Bash!  One lucky mom (or dad) will receive a Satchel bag in their choice of color/print! Thanks so much to the wonderful folks at JJ Cole!
Javascript must be enabled to enter this giveaway.

Loading Entry-Form