Quite a few years ago I was a far cry from the eco-conscious crunchy loving mama I am today, I cringe a little bit when I think about how I used to be honestly.  When my niece was diagnosed with A.L.L. and I became pregnant with Tates I was introduced to a completely new lifestyle with the biggest change being our eating habits.
Although my husband and I can't always choose to eat organic foods (due to the cost mostly) we do choose to have as much of our children's food be organic.  Choosing organic foods for our kids is a no brainer for us, whenever possible it is automatic and with Earth's Best brand it is super convenient and affordable too.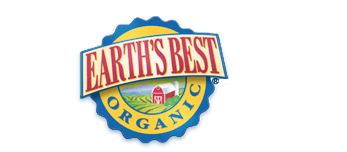 Available at several major retailers across the country we can find it without having to go to a pricey specialty store and the selection is fabulous too, such a great variety for babies first foods to children's snacks that every palette with be satisfied.
Earth's Best stands behind their products with a strong quality promises:
Each ingredient is tested for pesticides and potentially harmful residues, No product is released until our quality assurance department approves laboratory results, ensuring we meet the strict standards for organic certification.
Earth's Best organic infant formula contains no toxic chemicals or heavy metals. Ingestion of which may compromise long-term immune system development.
Earth's Best organic infant cereals provide an excellent source of iron to aid early physical and neurological development and restore the iron depletion that results after birth.
Earth's Best organic baby juice comes from fresh pressed, undiluted, single strength juice. We do not use juice from concentrate.
Earth's Best organic jarred fruits provide an excellent source vitamin C to aid the absorption of iron and help fight infections.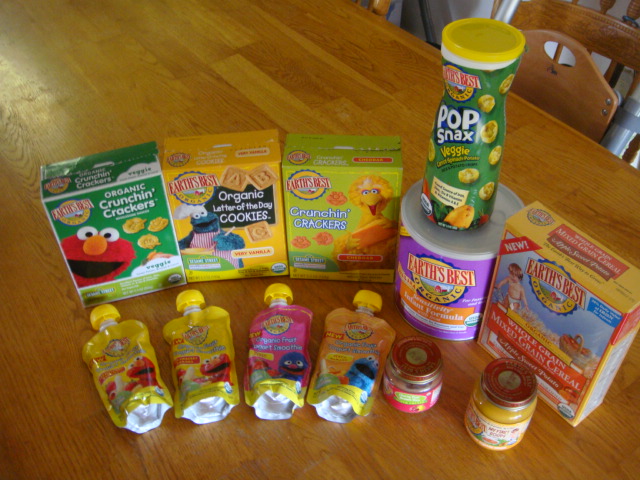 With all the things in society and daily life that we have no control over affecting our lives I am proud to be able to make healthy choices for my family when there are circumstances I can control.  I am proud to announce I am now a part of the Earth's Best Blogger program, I will be sharing their products and our experiences with them and even doing giveaways too!
Do you and your family choose organic foods?  What got you started eating organic?