We've heard it time and time again, breakfast is the most important meal of the day, but there are many reasons why this statement holds true! The typical person spends eight hours asleep each night with no food or water. By the time you wake up, your body is dehydrated and you have little energy to start your day off with. This goes for adults and little ones in your family!  I know my kids are always off to a better start of their day when their bellies are full.
If you skip your morning meal, you tend to eat more throughout the day and the foods are usually unhealthy and high in calories. An individual who fueled up for their day with breakfast can wait until lunch to eat with energy to spare. From as far back as the 1950s, studies have consistently shown that children who eat a well-balanced, complete breakfast perform better academically than children who regularly skip breakfast.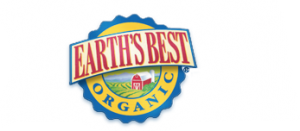 Earth's Best offers several breakfast items that will help your little ones start the day off right and are delicious additions to any breakfast regime. You may even find yourself stealing your child's oatmeal for yourself, I know I really want to try the Apples & Cinnamon Oatmeal!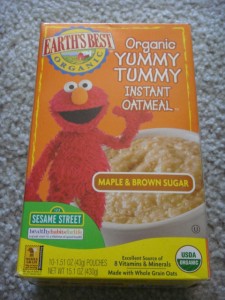 Earth's Best Yummy Tummy Instant Oatmeal: offers a quick, easy and nutritious way to serve up a hot breakfast to start the day, perfect for the upcoming chilly fall and winter mornings. Available in two delicious varieties including Maple & Brown Sugar and Apples & Cinnamon. With no artificial flavors, colors, preservatives, each serving of Earth's Best Yummy Tummy Instant Oatmeal has 30 grams of whole grain.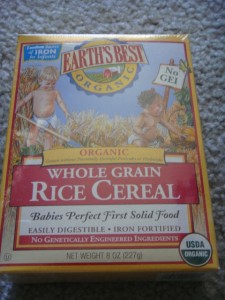 Earth's Best Infant Cereal: Earth's Best infant cereals provide an excellent source of iron, an essential mineral for proper infant growth and development. Earth's Best uses organically grown whole grains and never adds salt, sugar or artificial preservatives. Check out the multiple varieties on Earth's Best's site!
For more breakfast tips and ideas make sure to read over the Bring on Breakfast article on Earth's Best's website.
Giveaway: One reader is going to be able to start their families day off right thanks to Earth's Best with Earth's Best Organic® Yummy Tummy Instant Oatmeal and Earth's Best Infant Cereal sent to your door!
Loading Entry-Form…
…

FTC Disclosure: I am an Earth's Best ambassador and receive products from them, however, my opinion is 100% my own and not influenced in any way. I was not compensated in any other way for this post.