Most parents I know try to promote eating fruit and veggies to their little ones.  I really believe that starting your children out young eating healthy and making good food choices can form healthier habits for when parents don't necessarily have as much control over what their children eat.   Luckily our children love to eat fruits and are open to at least trying most veggies.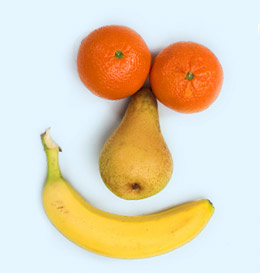 Although eating fruits and vegetables regularly is a great habit, there are also many health benefits. Eating fruits and vegetables regularly can help reduce the risk of heart disease, stroke, high blood pressure and certain cancers; it can also reduce the chance of obesity in children.
I don't know about you but my kids tend to copy a lot of my actions so when I make healthier food choices they do too, so I am setting an example and getting plenty of fruits and veggies everyday.  Also when making my grocery list I avoid junk, if I don't 'stock' the bad foods they can't eat them!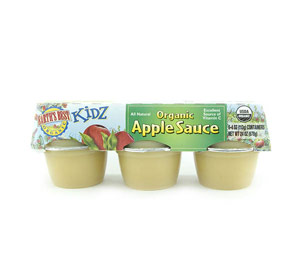 If you're struggling to get your children interested in wholes fruits, Earth's Best has an Organic Apple Sauce that can be a good alternative for an actual apple or piece of fruit. Earth's Best Organic Apple Sauce is made with 100% organic apples to keep little bodies and minds growing strong. The Organic Apple Sauce by Earth's Best is perfectly sized in on-the-go cups so they can serve as snacks at any time of the day. With no artificial flavors, colors or preservatives, Earth's Best Organic Apple Sauce is available in original and cinnamon.
Giveaway: Earth's Best Organic Kidz Apple Sauce!
Loading Entry-Form…
…