Today I get to introduce you to another wonderful company that makes fluff!  I was sent a super adorable
one sized pocket cloth diaper
 and then was also super lucky and won some during the last A Blogtastic Extravaganza so we are loving having these great diapers in our stash!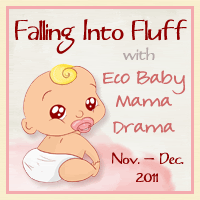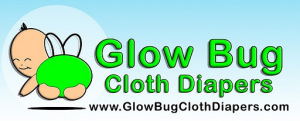 Neta and Sarah the founders of Glow Bug Cloth Diapers became friends during pre-natal yoga class and discovered their love of cloth diapers together not long after they both had their daughters.  A few short years later while searching for new cloth diapers with the birth of their second children each they both found themselves searching for great quality affordable cloth diapers and decided to start their own company and Glow Bug was born.  Wondering where the cute name Glow Bug cam from aren't ya?  Two places actually; #1 that is the nickname Sarah has for one of her kids and #2 a baby in cloth diapers looks like a cute little bug with that sweet round bum which all fluff loving mama's know is the truth!




The first thing I noticed about these diapers was that there is an opening at the front and back of the diaper making it easy to get the snap in inserts in and out, yes the insert snaps in!  I love this feature because with a busy baby that is running all the time (seriously I don't think Tates ever walks!) moving inserts can be messy.  Another great feature is the double gussets through the leg to make sure there is an extra barrier of protection against leaks or crazy blowouts.  There is a waterproof flap at the front and the back of each diaper by the pocket openings to prevent leaks as well.




This diaper comes in snap closure with two sets of cross-over snaps on the waist band allowing for this diaper to fit a tiny newborn.  There is a double row of snaps for front closure of the diaper and square tabs that allow for a trim smooth fit on baby's hips.  There are four adjustable by snap down rise settings making this truly a one sized diaper.  Tates just recently moved up to be on the fully open setting making this one of the few diapers that he still had snapped down on the rise.




Each diaper comes with two absorbant microfiber snap in soakers that can be used together for naps and overnight use or alone for day time wear.  The elastic on the diaper is very gentle even when the diaper is stuffed with both inserts.  The elastic hugs baby's curves allowing for great coverage but allowing for easy air flow so no red tush or red marks on the thighs or back.


Buy It:


Sold in packages of 12 in stylish Girl's prints, Boy's prints and vibrant Spectrum colours along with a selection of adorable Glow Bug logo diapers, each 12 pack comes with a free coordinating wet bag and can be purchased directly from the Glow Bug website.  There will be a sale on Boxing Day (December 26th) and a FREE shipping code will be announced on the Glow Bug Facebook page!