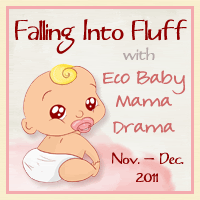 When I first e-met Carrie the mama behind The Silver Liner I was a lucky enough to get in on her tester group for cloth wipes.  This was way back when she didn't even have a name for her store!  Carrie was so sweet with all my questions, I hadn't used cloth wipes before and was clueless about what I needed and sizing and care of my wipes.  Before Tates illness I had well over 60 cloth wipes from Carrie and they were what I grabbed for first.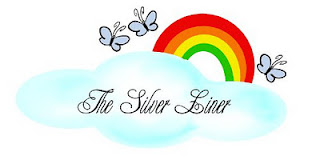 I absolutely adore the information Carrie shares about herself and her business so I have to share it with you:
Hi!
My name is Carrie.  I am a stay at home mom to 3 kids, one dog, and 10 chickens!  I live near Charlotte, NC.  When I am not busy homeschooling and caring for my family, I sew.  I love sewing many things, but mama cloth is my favorite.  The soft fabric, cheerful colors, and knowing my cloth menstrual pads help brighten up a rather dreary part of life makes sewing each pad a delight!  A "silver lining" of sorts….or as I like to call it, The Silver Liner! 🙂 
I haven't delved into the mama cloth world yet however I do LOVE Carrie's wipes.  I chose the 8″x8″ size wipes so I could have any HUGE messes covered.  The wipes are a made of flannel and are double sided so they are very thirsty.  The edges are serged to ensure there is no fraying and your wipes last a long time.  The flannel is super soft and doesn't pill or fade so whatever adorable print you choose will stay true to it's original color.  I am not the only fan of Carrie's work, she has 100% positive feedback from satisfied customers on Diaperswappers; over 400 people have rated her!
Look at the adorable doggie print!
These wipes have not shrunk very much at all (if any) and are also super fast to dry in the dryer, or if your dryer isn't working (as sometimes I have had happen!) they hang dry nicely and aren't rough when they are dry.
Carrie also offers wipes in 6″x6″ in size.   Wipes that aren't up to her very high standards get put into a 'seconds' area in her Hyena Cart store and are marked down to a fraction of their worth as they are completely functional just not perfect. 
You can purchase some of Carrie's awesome cloth wipes, pretty mama cloth, kitchen wet bags or swiper reusable cleaning cloths at her fully stocked Hyena Cart store right now!
One lucky winner is going to receive a 6 pack of cloth wipes just like I did!  Thanks Carrie!