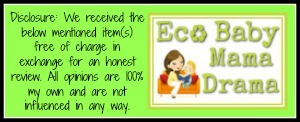 Brrr! Baby it's cold outside…where did the summer go? And where did my little baby boy go? Mister Big Boy doesn't fit into any of his winter clothes from last year so I need a new wardrobe and fast! I'm really grateful that we discovered Gymboree last spring, I know exactly where to go for our winter clothing needs!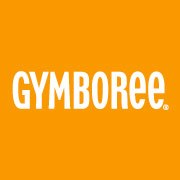 Something I really have come to love about Gymboree is the wide selection of styles. Wether you prefer to dress your kids in preppy plaids that are brightly colored or the adorable animal themed collection, Gymboree is your one stop shop. We literally purchased Tates entire winter wardrobe at Gymboree! We got everything from socks to sweatshirts in one trip and were really thanful to have the assistance of the helpful associates.
With the active lifestyle Tates enjoys we really need to have comfortable clothes that he can move around in and also will last through his little boy play times too. I really love that Gymboree clothes are durable, super soft and adorable so my little guy is dressed in the latest fashions that we both like.

Tates loves his Gymboree wardrobe so much that no mater what he is wearing he doesn't want to change! When he wakes up in his comfy pajamas he doesn't want to get dressed, he asks for a day in his 'jammins' 🙂 . I have to remind him he has all new fun clothes to wear while pulling out all his long sleeve shirts that have food and trucks on them. Hello these are perfect for little boys and you can see he adores them.

Another thing I absolutely adore about shopping at Gymboree is that the clothing all really coordinates together easily so even the most fashion-challenged parents can put together fabulous holiday outfits for kids. If you've got a big helper in your family that likes to dress themselves or ones that just love rockin' comfy sweatpants full time, Gymboree clothing is really perfect for every child.

Winter weather makes for tons of fun for kids of all ages. Tates is excited to pile on his soft and cozy layers of clothes and head out in our fresh snow but until then he is busy inside fixing things with his daddy (look he can even fix his own Thomas!). With the upcoming holiday celebrations Tates is set to be cute and cozy in his Gymboree and ready to help me with preparing for hosting family and exchanging gifts! I wouldn't be surprised to see more Gymboree clothes on his list this year for Christmas!

What is your favorite item from the Gymboree winter line? Do your kids love the cute animals from the Animal Party collection or the Lochness Heroes like Tates?