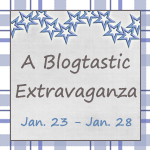 I have expressed my love of wahm businesses several times before and my love of natural and organic things so when I was referred to the Painted Owl by one of my blogging friends (Lindsay over at So Easy Being Green) I was in absolute heaven!  Painted Owl was started by a mom named Suzi that was inspired by her creative daughter Madeline and Madeline's imaginary friend Whoopdu the Owl.  
All of the shirts are made of 100% certified organic cotton that is grown in the USA and sewn in a union run, sweatshop free environment in South America. All the garments are dyed using planet friendly reactive dyes and use planet friendly water based inks and are printed right here in the USA. If that isn't enough to make you love Painted Owl, check this out; every month Suzi donates 3% of profits directly to children's charities, featuring a new charity every month.
Whoopdu's adventures are the focus of the children's t-shirts designed to show the world through kid's eyes, 'It's All About The…….' line is fun and full of colors making your babe stylish and just darn cute!  
'It's All About the SUGAR' organic children's tee in size 3T is what I chose for Tates, all the adorable shirts make for a tough decision when shopping at the Painted Owl.
These super soft shirts are also tag less so no chance for itching on babies skin and also have a slightly larger neck hole (in my opinion) which is fabulous when you are trying to get a squirming toddler dressed. I can easily slip this shirt on Tates without having to squeeze his head through.
 You can tell Tates is very comfy in his sugar tee and when I ask him to show me his Owl he points to it and says "Ow"!
Painted Owl also offers clothing for men, women and older children as well.  Which one of the youth shirts is your favorite?
You can get your own organic adorable t-shirts for the whole family at the Painted Owl website.  Youth shirts are on sale right now AND Suzi is offering a 20% discount to Eco Baby Mama Drama readers on top of the sale price!  That is a steal!  
Use code DRAMA20 at checkout to save 20%!
One lucky baby is going to be sporting their very own Painted Owl t-shirt thanks to Suzi's, she is sponsoring a winner's choice of youth shirt as part of the A Blogtastic Extravaganza prize package!  Go enter to win some organic threads!