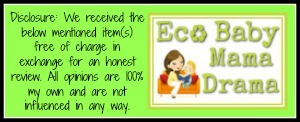 The holiday season is upon us! gDiapers is kicking it off with a wonderfully festive all new set perfect for the holidays and your little ones! Traditional green and red mixed with the shimmer of foil on the tush make the newly released gJingle gPant a must have for this holiday. With the durability of gDiapers you can dress all your little ones in this fun print for the holidays for years to come.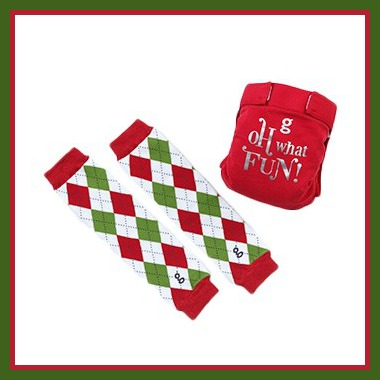 If you are fairly new to gDiapers like myself you are in for a treat! This diaper system is not only one with ultra cute and fashionable reusable diaper covers but also one with options for the modern on the go family. You can choose gCloth pads (washable inserts) or disposable inserts (which are flushable and compostable too) to go with your cute cloth covers.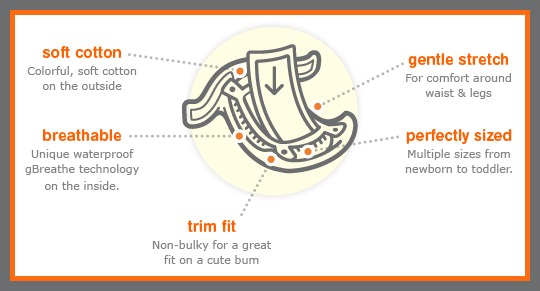 The disposable inserts are ultra trim and super absorbent even on our heavy wetting toddler. He weighs 35+ pounds and his size large (22-36lbs) gPants have plenty of room for him to wear them for well passed the 36 pound mark in my opinion. I'm super excited that gDiapers offers size X-Large covers (34+lbs) which puts my worries about Tates lack of interest in learning to use the potty a bit more at ease.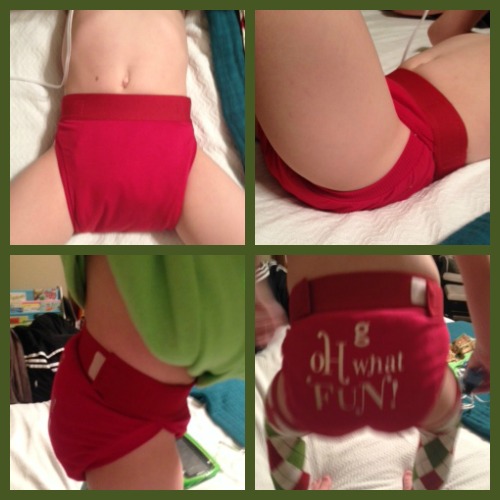 As you can see Tates is literally jumping for joy and having fun in his gJingle gPants and gLegs and who can blame him? The gPants cover is soft like your favorite t-shirt and cut high on the thighs to allow for babies and toddlers to move about with ease. The super strong velcro closure uniquely fastens in back where not even my Houdini can escape them and it offers a wide smooth band all around making sure there are no leaks and a great belly fit.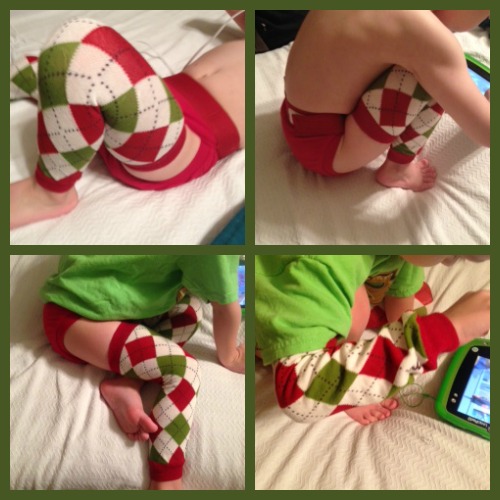 The coordinating gLegs are a fun argyle design and fit my chunky thigh guy great. They offer a great solution for those little ones that want to run around sans clothing or to transform any short sleeve top into a comfy and warm top during these cool fall/winter evenings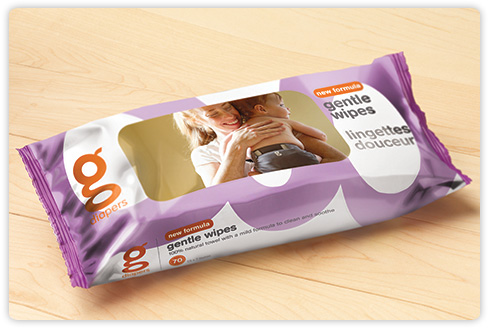 Have a little one with extra sensitive skin? Grab some brand new gWipes - gentle wipes from gDiapers available exclusively at Target stores right now (available at more retailers & online in 2014). What's so great about them?
No phthalates, parabens, SLS, SLES, plastic
Chlorine-free. Fragrance-free. Alcohol-free.
Completely vegan. Gluten free.
No animal testing or animal by-products.
Soft yet strong and nicely sized for effective messy clean ups
100% cellulose towel, made from plants, not from oil.
These new formula gentle gWipes are perfect for the upcoming busy holiday season and safe for using on everything from babies bottom to their rosy red cheeks.

Make sure you check out what Julie from A Year with Mom & Dad has to say about the new gJingle gPant and see how they fit her little one!