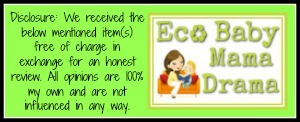 With all of this hot weather, I know that MY skin is screaming for moisture.  Hot and dry = dry scaly skin, and that's never good. My skin is also super sensitive meaning I really need to be choosy about what I use so I pay attention to ingredients. With the Balancing Skin Essentials Pack from Ely Organics (Miessence Independent Representatives) I am taken care of. All of their products are certified organic, which is great for us, because we're always trying to find great "green" products! Miessence organic skin care is perfect for me!


The Balancing line is designed for normal/combination skin types, and this pack has the three main products in the Balancing range that you need to start your skin routine. It includes the cleanser, skin conditioner, and moisturizer all in nice large size bottles. Using the products twice a day is what they recommend for healthy looking skin and my skin screams for it.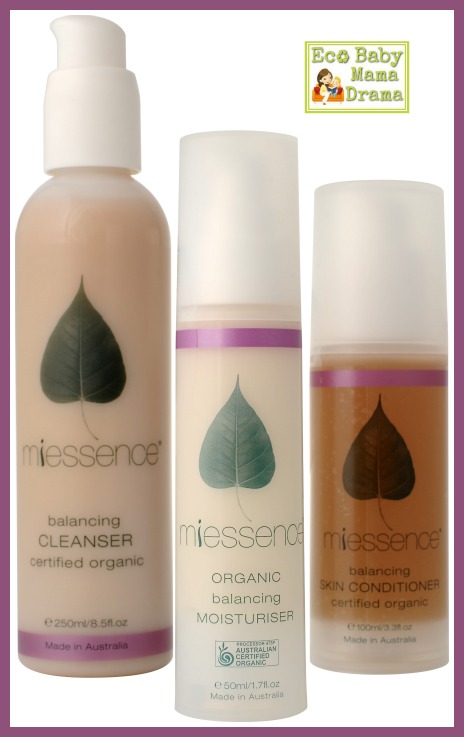 The cleanser comes in a pump; you use two pumps for each use, and rub them over your face and neck (after gently washing your face with warm water). Remove the cleanser with plenty of water and a damp cloth (I like to massage it off in a circular motion to exfoliate gently). You then use the skin conditioner on your moist skin by massaging two to three pumps gently on your face and neck. To end this regimen, you use two pumps of moisturizer by dabbing it into your clean refreshed skin.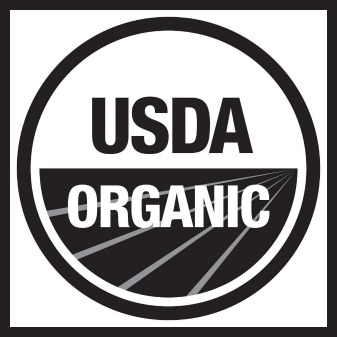 I absolutely love these products and this company. I've also tried their sunscreen, and loved that as well (I use it daily still).  I am a huge fan of Ely Organics, and all that they have to offer. I love the organic ingredients and how effective the products are.
This three step process really pampers my skin, and makes me feel clean and moisturized.  I used to use thick moisturizers, but they left my skin feeling heavy and "coated."  I don't feel that way with these products, just clean and fresh, which is a great improvement.  I love with just a few pumps from each bottle, my skin is left feeling clean and healthy, and the bottles seem to last forever, which is great!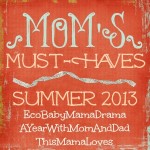 Have you tried Miessence from Ely Organics? Which products do you love most? I really think every woman's skin would benefit from this skin care regimen and definitely consider the line a Mom's Must Have! Make sure you  enter to win some of my Mom's Must Have items!