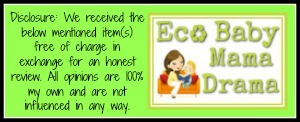 Since summer is in full effect, if you have a baby, it's definitely important to have a great stroller. Going to street fairs, amusement parks, or even just a walk is so much easier with a stroller you love. I've tried several strollers and have really fallen in love with the Britax B-Ready Stroller we recently received in the newly released Slate color (I adore grey!).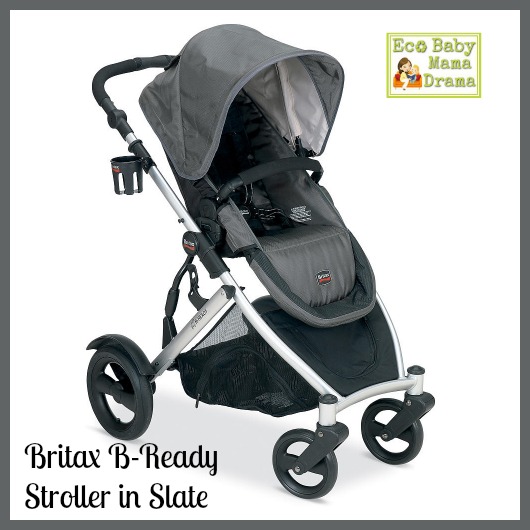 The B-Ready is great for infants all the way up to fifty-five pounds. This stroller is perfect to use with your infant car seat, or with your child alone in the stroller after they are at least 6 months, before then, it can only be used with an infant car seat or bassinet.

The great Click and Go integrated adapter system works with Britax Chaperone and B-Safe Infant car seats and bassinets, making it even easier to transfer your infant into this great stroller. It is also compatible with several other major brand infant seats with the Infant Car seat Adapter frame (sold separately.)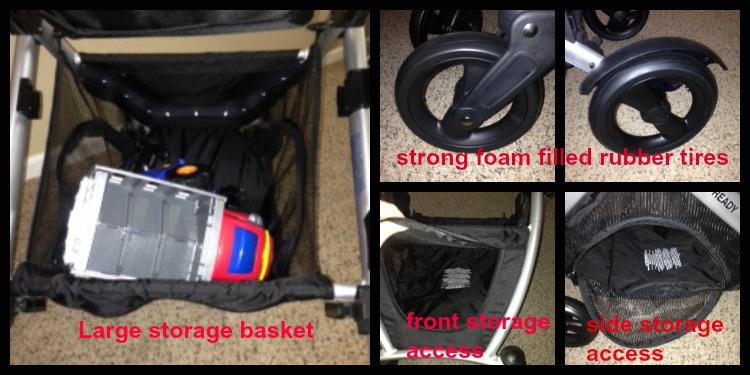 Some other fabulous features:
Foam Filled Rubber Tires
Reversible top seat with four recline positions
Large underside "basket" to hold diaper bags (with side and front access)
Large canopy with sun visor
No re-thread, adjustable, five-point harness and head pad (safe and comfortable!)
Simple fold with automatic chassis lock (stroller will stand while folded)
Fourteen seat configurations (AMAZING!)
I have to say that this is one of definitely one of my favorite strollers! It's truly amazing. Switching the seats from forward to backward is super easy, which is great for days your child would rather face you, or days they would prefer to see the world. The child's handlebar swivels easily, making removing Tates from the stroller super simple even when he's sleeping, and I don't have to fight to keep it out of the way.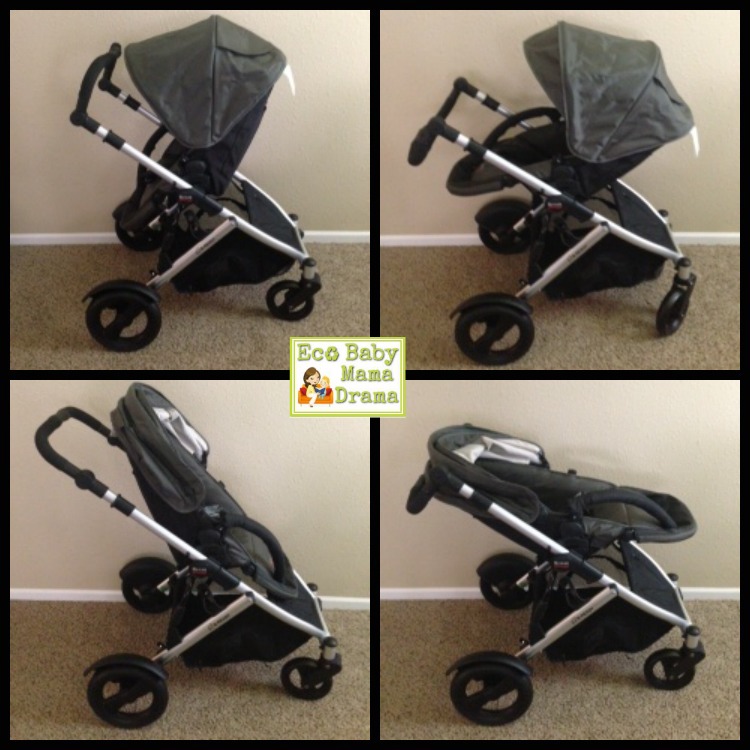 The handlebar that you use to push the stroller is adjustable which is great for parents who are not the same height. That way daddy can pull the handlebar up to be more comfortable, or mommy can push it down to make pushing the stroller comfortable. Tates (my three year old) can even push the stroller because the handle has a height adjustment that is even low enough for him.

I LOVE the locking mechanism, it is super simple. When it's locked, there is a red strip showing that it's locked, and green for when it's not. No more trying to push the stroller and not realizing that it's locked! Simply look down, and unlock, or walk and go, plus, it's only on ONE side, so no more having to unlock both sides. Simply push the lock with your foot and go! No more scratching the top of your foot, this stroller if flip flop friendly! 😉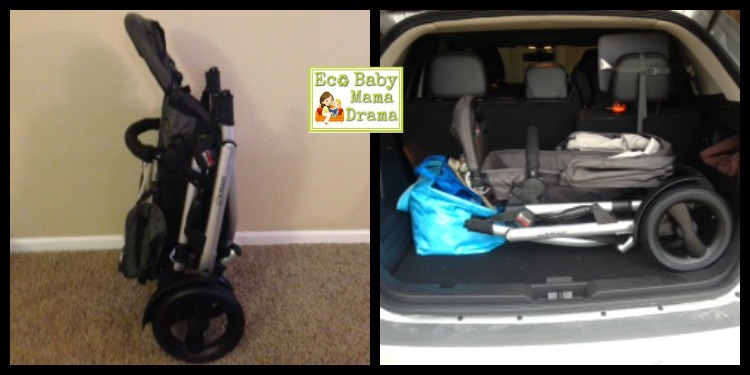 No worried about taking your awesome stroller everywhere you go, it folds up pretty compact considering the maneuverability of the seat(s) and stands independently when folded. This stroller won't take up all your trunk space either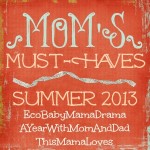 This may be the only stroller that you'll ever need, or want to use again!  This stroller definitely makes my list of  Mom's Must Haves! With so many wonderful features (and colors) which is your favorite? Make sure you  enter to win some of my Mom's Must Have items!