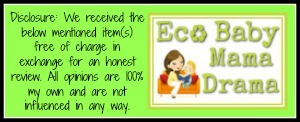 If there's anything you can count on, it's that a woman has a ton of purses, and shoes! A great bag will hold your entire life, and the shoes, well, great shoes can take you anywhere. A GREAT bag can also be used as a diaper bag, and purse all in one! When given the opportunity to try out the newly released Abby bag from Timi & Leslie I was giddy with excitement and I was able to score it in my favorite color, Graphite Gray.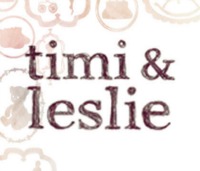 This bag is made from great water resistant fabric; easy to clean faux leather, and is PVC free. It features their custom hardware in an antique brass finish which I love. It's amply sized (13.5"H x 15.5" W x 5.25" D) to accommodate mom, baby or even multiple children. This bag comes with a ton of great features as well:

Removable Cross Body adjustable strap as well as 2 shoulder straps
Changing pad with mesh pocket attached to store your diapers and wipes
Zippered sack to place soiled clothes (kind of like a wet bag)
Stylish coordinating clutch for the days you don't have your baby 🙂 with zippered pockets for your ID's and Credit Cards
Insulated bottle tote to keep baby's bottle warm or cold
Matching Stroller straps

This bag is really stylish, not your typical looking diaper bag if you know what I mean. It has a great pebble like texture that offers a classic look for a diaper bag that won't go out of style. The included accessories are great, everything you need to travel completely organized. I love the separate spot that you can put dirty clothes in, because you never know when your child is going to have a very messy accident, and you don't want to put in wet, soiled clothing in with your clean clothes and diapers. There are also tons of great pockets to store all of your things away from baby's things so that mom's stuff doesn't get lost.
The zip closure ensures your items stay safe and the light colored lining makes seeing your belonging easy. The keyfob inside keeps your keys handy and the amazing 7 interior and 6 exterior pockets offer great organization. The great brass (gold tone) hardware that accents the bag makes it stylish for both moms and non mom's alike and timeless!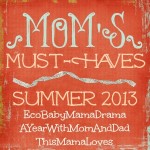 I really love this bag and consider it a Must Have Mom item, so does my mom (lol) she managed to 'borrow' it already ;). Have you tried out Timi & Leslie bags yet? Which one is your favorite? Make sure you  enter to win some of my Mom's Must Have items!