Anyone with a toddler will likely tell you they can be finicky eaters. One day it seems like Tates eats non-stop and then the next it's almost like he doesn't eat anything at all. Sometimes a little bribery and getting him excited about fun plates and spoons really can make the biggest difference. Lucky for me BabyBjörn Plate and Spoon sets do the trick every time, Tates will race you to the kitchen to eat with his BabyBjörn!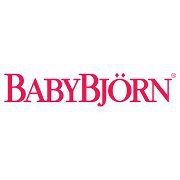 Each plate set comes complete with 2 colorful fun faced spoons. I love that these sets come in coordinating colors to match the BabyBjörn cups and you can purchase additional spoons, if your kids are anything like mine it seems like we always need extra utensils. Tates likes to set up his place at the table all by himself, he has a hard time choosing which one of the sets to use (lol) and more often than not we end up with BabyBjörn all over the place :).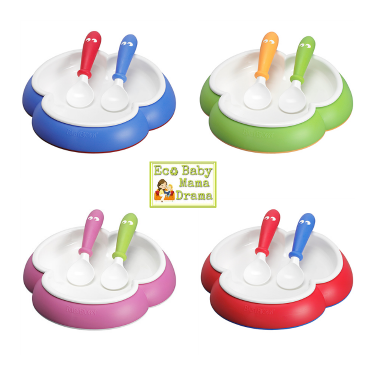 The unique three-leaf clover shape of the plate makes it easy for little ones to scoop their foods up with their spoons (check out my full review on spoons) and it's also easy for two little hands to carry too.

One of my favorite things about this plate is how deep it is, we actually use it instead of bowls! Tates can eat cereal and soups with the plates, they offer the perfect amount of space for a small amount of liquid to go with foods. Each plates base has a strong grip so even if little hands bump their plates no spills!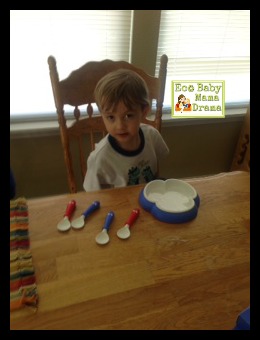 These sets really are fabulous for busy moms that maybe only have one free hand to feed a little one and will continue to get used right up until babies can feed themselves, I wish I would have known about these when Tates was younger ;)!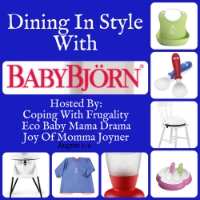 Today is day #3 of the Dining in Style with BabyBjörn event ~ we are at the halfway point! Make sure you stay tuned for the next couple of days to see how we wrap things up! At the end of the week we will have 3 fabulous prize packages focusing on each stage of feeding for kids:
Baby Package offers their great High Chair ($299.95 Value)
Toddler Package includes: Smock, Bib 2-pack, 2 Cups, 2 Plate & Spoon Sets ($136 Value)
Preschool Package includes: Booster, Smock, Plate & Spoon Set ($140 Value)
So what do you think? We love the BabyBjörn Plate and Spoon set

 so much we are definitely stocking up and planning on getting every color, which color is your favorite? Any color combinations you would like to see? I'd love to see some purple and orange ;).


Leave a comment HERE, at Coping with Frugality and Joy of Momma Joyner on our Plate and Spoon set reviews and get your "extra entries" done early for the upcoming giveaways!