Most of you know I am a cloth diapering mom however if you are a long time reader of mine you may remember me sharing Tates experience with a deadly bacterial infection which lead him to be hospitalized several times, have surgery and eventually a long road of treatment. Once diagnosed and throughout the treatment process we were ordered to stop using our cloth diapers and destroy our stash to lessen the risk of Tates being reinfected. What's a cloth mom to do…..turn to an eco friendly diaper brand of course ;).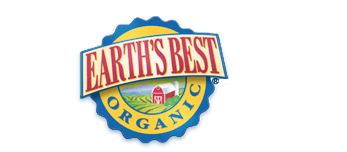 Whether it is out of medical need or personal preference that you choose disposable diapering products, I would suggest a more eco friendly brand for your family like Earth's Best. All Earth's Best diapers, training pants and wipes are chlorine free and made with renewable resources! This makes them not only better for baby but also Mother Earth.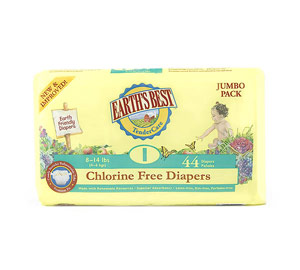 Made from non-chlorine bleached materials
Contains natural absorbent material such as corn and wheat
Made with fewer petro-chemicals verses other brands
Breathable sides
Moisture barrier cuff
Refastenable tabs
Latex-free, dye-free, perfume-free
Six sizes available (Newborn-size 6)
We had to use disposable wipes during Tates illness too, thankfully Earth's Best offers several options when it comes to Chlorine Free Baby Wipes.
Chlorine Free
Oat Oil and Shea Butter
Aloe & Vitamin E
Hypo-allergenic
Cloth-like material
Unscented
Alcohol Free
Never tested on animals
Gentle enough for baby's delicate skin, hands and face
Have a little one ready to start potty training? Don't worry Earth's Best also has more eco friendly options for this phase of your little ones journey too.  TOTS Chlorine Free - Flushable Wipes and TOTS Potty Training Pants are just the thing for that 'big boy' and 'big girl' transition time.
Chlorine-free
Easy tear-away sides
Superior absorbency
Stretchy waistband for comfort and mobility
Wetness indicator
3 size ranges (2T/3T, 3T/4T, 4T/5T)
If you cloth diaper and have had to choose disposables for a period of time, were you able to use an eco friendly brand? If you use disposables regularly, have you tried Earth's Best diaper, training pants and/or wipes?
Enter below for your chance to win a package of eco friendly diapers ~OR~ training pants in the size of your choice!