So you decided to leap into cloth diapers and are feeling in over your head (we've all been there!) a bit huh? Yep there are not only a lot of different types and brands of diapers to try but there are also some accessories you NEED too. No worries, Irresistibly Green has you covered and can even help you decide what you want through direct contact and personalized customer service.

I am proud to say I have had the pleasure of using some cloth diapers from Irresistibly Green and am still loving them. Now I also am using a few new products that I can honestly say I adore and don't want to be without. Every cloth diapering mama needs a wet bag and some cloth diaper safe rash cream, Irresistibly Green has a nice selection for whatever your taste might be ;).

I just couldn't settle on a print when trying to choose from the Planet Wise selection so I asked to be surprised, how funky and fun is the Fiesta print? I also received the Monkey Farts scent CJ's BUTTer original 4 oz tube, it smells heavenly and you will love it if you love fruity scents like me!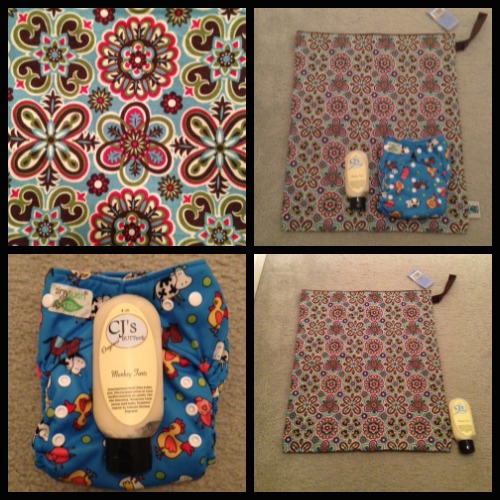 You can see that the large sized wet bag is nicely sized (18″x21″ and holds approx. 16-17 cloth diapers) and comes with a color coordinated snap closure handle making it easy for use just about anywhere. It's super easy to care for, I simply toss it in with my dirty diapers and hang to dry with my clean diapers. The inner waterproof layer is sewn and sealed separately from the designer outer cotton fabric making it dry very quickly too.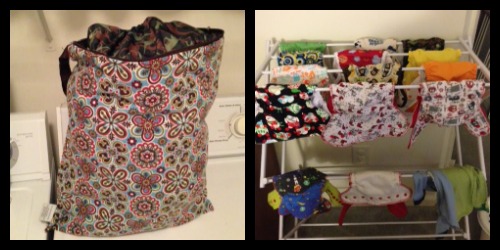 I wash every other day anywhere between 12 and 17 diapers and have always been able to fit them in this wet bag no problem. Here is a load of only 14 (inserts/doublers not shown) and you can see the bag still has room for more.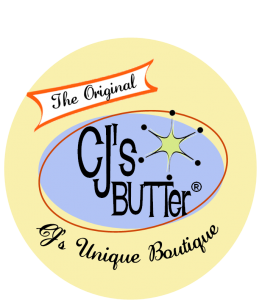 OK, let's talk rashes….even an often changed cloth diapered baby still can get them and not all diaper creams are created equal. When it comes to cloth diapers you can't just use anything ya know. The wonderful thing about CJ's BUTTer original formula is that it is perfectly safe for use with your cloth plus it has so many other uses that you really are getting multi purpose product! Check out some of the things we personally use this great product for:
eczema - T-Bone tested and approved 🙂
rashes - diaper rash or rash from general irritation of some sort
dry/chapped skin - my hands crack and bleed by themselves so I use BUTTer every night, it has helped so much!
rug burns - boys rough housing, grab the BUTTer!
dry irritated noses - Tates actually says on his own now if he has a boo boo, dry skin from wiping or dry nostrils that he needs BUTTer! <3 it!
With a seriously spectacular variety of scents available each family member can have their own favorite and with free US shipping over $20 Irresistibly Green makes it affordable to get some for everyone!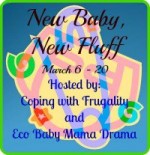 Irresistibly Green is generously sponsoring the New Baby, New Fluff grand prize, one lucky winner is going to receive a wonderful package that will include a large Planet Wise wet bag in their favorite print and a 4 oz tube of CJ's original BUTTer in their choice of scent based on in stock availability. What is your favorite Planet Wise print and CJ's scent in stock at Irresistibly Green?
Hurry and enter now and make sure you drop by and see another wonderful grand prize sponsor review of a Red Barn Bitty Bum newborn cloth diaper at Coping with Frugality!