Every fluff loving mama is always on the look out for a cloth diaper retailer that has stock and great prices.  Well look no further!  I am really excited to introduce Irresistibly Green  to you, a fabulous cloth diaper store and all around green living shop and Hello what a cute name too!

Steph, the owner and mama operator behind this cute one stop cloth shop was kind enough to send me a Tiny Tush Elite 2.0 one sized cloth diaper in Farm Fun print and a small jar of the Lusa Organics Booty Balm.  I have to share with you all that Tates is an animal lover (especially barnyard animals!) and he literally loves this diaper. If this diaper is clean he MUST have it on, and before you put it on him he has to show you and tell you what all the animals are and what they say 🙂
As you can see we chose the snap closure (hook and loop is available as well) which is our favorite since Tates can undo diapers with any other closure type.  This diaper has a crossover snap for babies with a smaller waist and 4 different rise settings to adjust to babies ranging in weight from 8-35 pounds.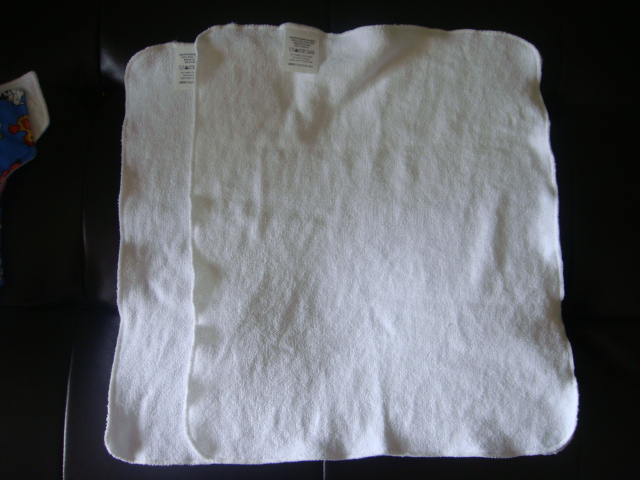 As the newest version of the Tiny Tush pocket, the 2.0 now offers 2 inserts (small and large) with every diaper which are ultra trim single layer microfiber designed to be used tri-folded.  Measuring  15″ x 12″ for newborns and infants and 15″ x 16″ for crawlers and toddlers these inserts wash up very nicely and dry super quickly.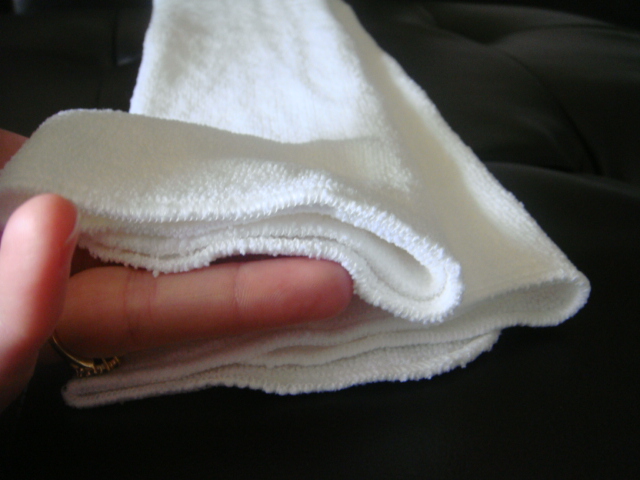 With super soft stay dry fleece inside against babies skin and a nice flat strip up front to keep inserts from bunching up and aid in a nice flat belly fit for baby.  This is really handy if you are a double stuffer like me for a heavy wetting baby.
The pocket is located in the back of the diaper which is my preference  as having a boy makes for always wet up front diapers 🙂  This picture doesn't do justice to how nicely sized the pocket opening is and I really love that there is an extra piece of fleece to tuck the inserts in to place and cover them so there is no way they are moving and will touch babies skin.  You can also see the nice wide back elastic coverage area in this picture.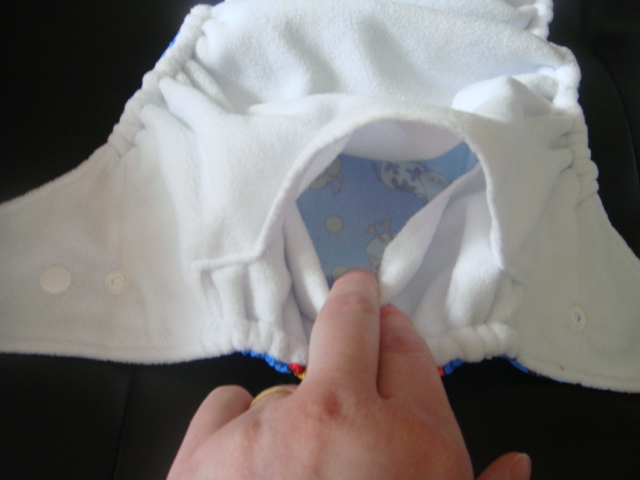 This one sized diaper is a bit bigger than others we have used which is fabulous in my opinion since I have a bigger baby.  Fully unsnapped you can see the rise is higher than some and the cut is a bit wider in between the legs too.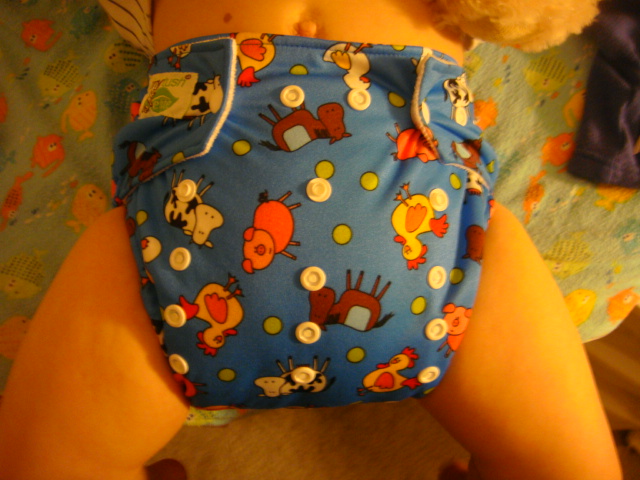 With Tates round thighs I am always worried about elastic being too tight.  The elastic on this diaper is a bit tighter than others however it doesn't leave deep marks by any means.  Tates put this diaper to the ultimate test the very first time he had it on and it held in a big mess and has continued to do so.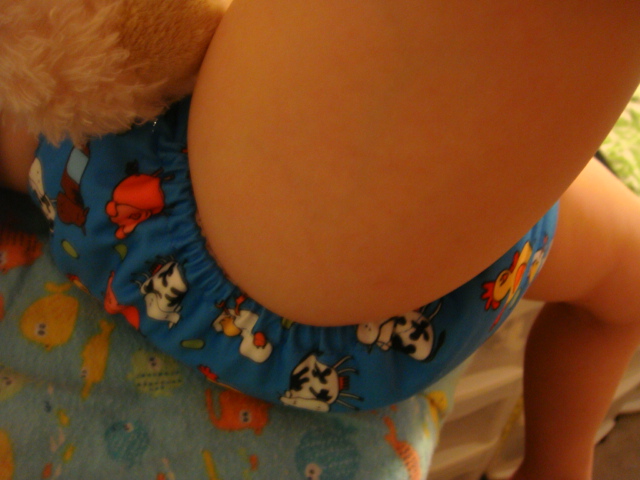 Pretty trim fit right?  Guess what?  That is double stuffed with BOTH inserts!  Super trim huh?  Love it!  We need more of them!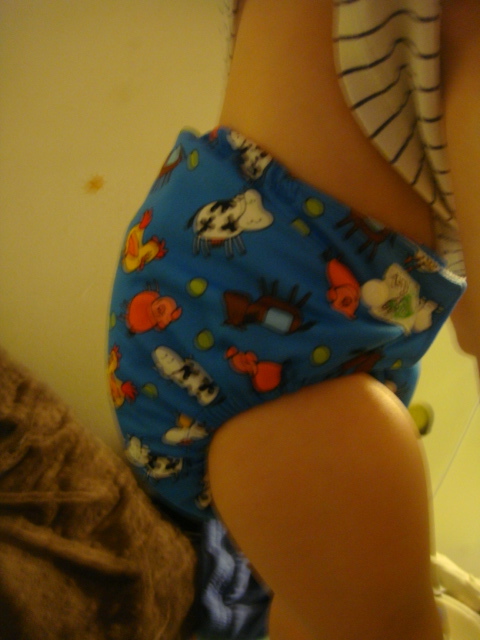 And last but not least LuSa Organics Booty Balm, perfectly sized for the diaper bag and a great balm to have on hand.  This small container is packed to the top with organic ingredients to heal your little ones diaper rash or even a cut or scrape.  I love the light herbal scent and non greasy application.  We need a bigger container for sure!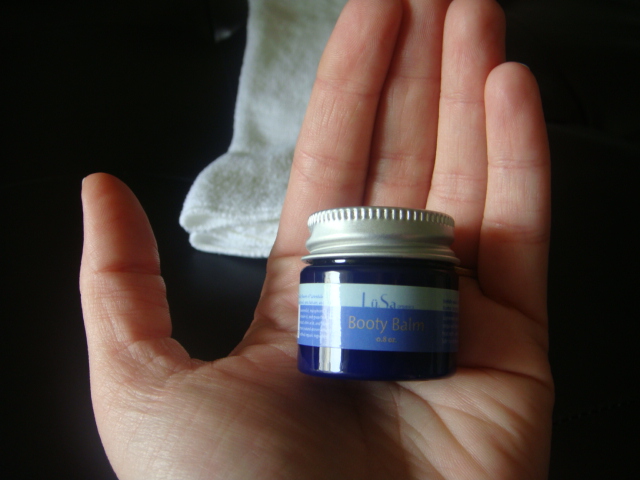 Irresistibly Green  has a wonderful inventory of popular brand cloth diapers and accessories along with lots of other green items such as mama cloth and reusable breast pads too.  Now through the end of June use code FLUFFY for 10% and free shipping!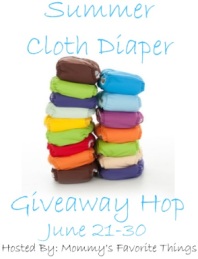 Irresistibly Green  is the exclusive sponsor for Eco Baby Mama Drama during the Summer Cloth Diaper Hop hosted by Mommy's Favorite Things!  One lucky reader is going to win the same package I reviewed, you choose diaper closure and print based on in stock inventory!  Check out some of the other cute new prints!
Make sure after you enter to win this prize package you hop on over to all the other blogs and enter to win their fabulous prizes!  Good Luck!