Most of the time I am sharing baby and younger kiddo things we get to review. Today I am super excited to be sharing a fun and easy to relate to newly released DVD called Horrid Henry! If you have older children you might have heard them talking about the book with their friends already, and now there's a movie to watch with the whole family!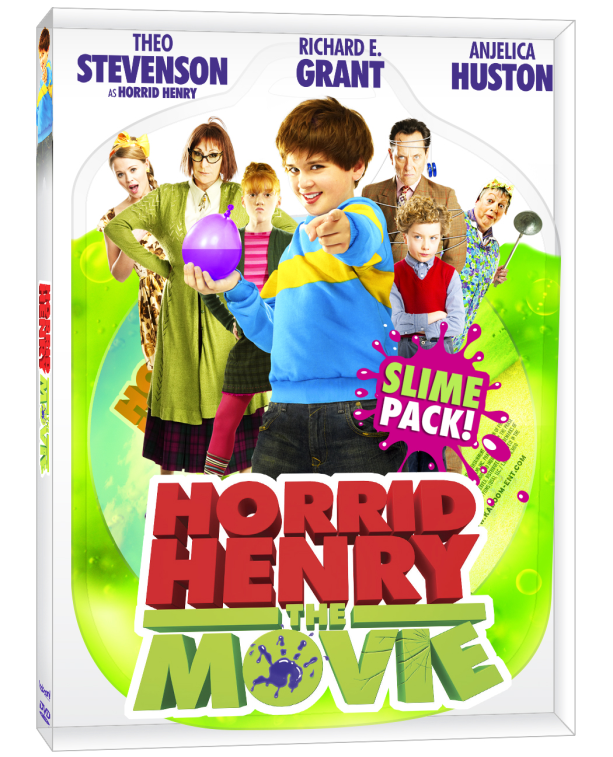 Plot synopsis: When Henry fails yet again to hand in his homework for the umpteenth time, he inadvertently sets off an unexpected and curious chain of events. He forms an unlikely alliance with Moody Margaret, the infuriating girl next door, wins a talent contest, and stands up to his ultimate nemesis. With each antic crazier than the last, Henry finds himself inexplicably trying to save the very school which he has always professed to hate!
I think kids can easily relate to this character and probably find a little bit of themselves in him too ;). Horrid Henry's naughty ways are quite hilarious honestly!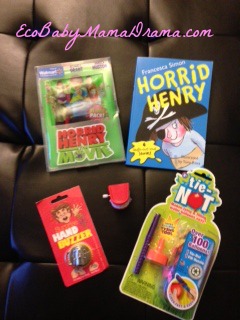 Available exclusively at Walmart, Horrid Henry: The Movie is based on the books which is a great way for kids to see their favorite characters come to life! The DVD comes in a 'slime pack' which just makes the case look slimy and gooey, like the perfect prank ;).
I have to admit I laughed during the movie a few times and really enjoyed our family movie night with Horrid Henry. Henry is a magnet for trouble and is entertaining to watch. The movie is only 93 minutes making it perfect length for even younger kids!
Make sure you check out Kaboom Entertainment for more information on the movie!
Buy it: You can purchase Horrid Henry: The Movie exclusively at Walmart