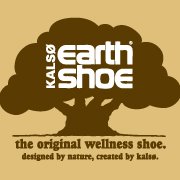 When you area a person that prefers to be barefoot the perfect pair of shoes are a must.  When I am looking for a good great pair of shoes and come across a line designed to mimic walking barefoot in the sand, improve posture and reduced joint stress I am immediately interested.  Then the fashionista in me sees the stylish look of the Kalsø Earth® Shoes Prosper from the vegan collection and I want them in every color!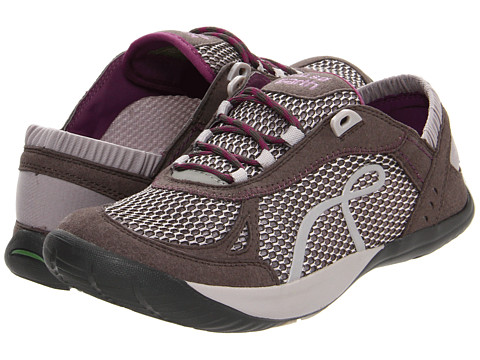 I received the dark gray & purple (my 2 favorite colors!!) for review and am beside myself impressed with them.  Based on the simple principles of everyday, whole-body wellness these shoes (all Kalsø Earth® Shoes actually) have a 'negative heel' based on the popular yoga "Mountain" pose which naturally positions your body over your frame.  What does that mean exactly?  Exceptionally comfortable while being good for you too!
Collaborating with a shoe maker in Denmark the original designer Anne Kalsø; a yoga instructor, perfected her design over a 10 year creative process resulting in the tried and true design that has remained the same for over  50 years now.
The vegan-friendly style has a form fitting footbed which cradles your feet while absorbing whatever shock you dish out.  The amazingly lightweight design of these shoes allows for maximum breath-ability with mesh almost completely surrounding your feet maximizing air flow.  The traditional lace up closure along with the elasticized ankle really hugs your curves for a custom fit while also allowing for  super fast put on and take off without compromising the shoes integrity.
I love how feminine these casual/athletic shoes are, my mom always says how 'clunky' athletic shoes are but these she loves (she tries to steal them from me!).  Weighing in at only 7 ounces and made of super flexible materials these shoes fit in one hand making them easy to take along everywhere you go.  Have an event that requires heels, bring your Kalsø Earth® Shoes along for afterwards so your feet can say "Ahhhh".
Purchase:  You can see the entire portfolio of Kalsø shoes and purchase your favorite pair (if you can choose just one!) on their website and locate a retailer near you to try before you buy!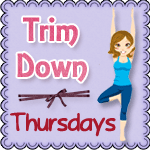 Kalsø Earth® Shoes promote a healthy well balanced lifestyle through everyday whole-body wellness making them a wonderful necessity for every woman and a perfect Trim Down Thursday feature to share with everyone you know!
Make sure you go see my Trim Down Thursday partner in crime Amanda from Coping with Frugality to see what she is up to this week!
Win some: One lucky reader is going to be fortunate enough to win a pair of these wonderful shoes!  Winner will not have exact style choice however will be surprised with a popular selection in their size.  I know I would really love any style, which one is your favorite? ~WINNER~ Avril G