Woolzies is generously sponsoring Eco Baby Mama Drama for the Accessorize your stash in August Giveaway Hop hosted by According to Jenny and So Easy Being Green!  Two lucky winners are going to receive a Six (6) pack of Woolzies Dryer Balls!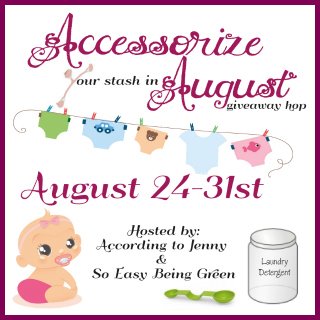 The Accessorize your stash in August Event will run from August 24 - August 31st. Each participating blog has an accessory related prize for you, so be sure to hop around to them all and Accessorize your Cloth Diaper Stash!
I am about to confess something that will make you all think I am crazy……I like doing laundry.  You read that correctly, I actually like doing laundry!  I think it must be the sense of accomplishment and having things clean, or maybe I am just crazy? 🙂  Lucky for me Woolzies Dryer Balls have made my laundry even easier!

Not only are traditional fabric softeners and dryer sheets not cost effective but they are full of harsh chemicals that are toxic to the environment.  They are also not  cloth diaper friendly so we stopped using them a few years ago.  I have to admit I used to overuse them and was lost when I had to give them up.  When someone suggested dryer balls I looked at them funny and thought they were out of their mind.  How would dryer balls help me?
The first thing that immediately made me a fan of Woolzies is that they are 100% pure wool and made by hand, each one is unique and one of a kind meaning they will vary in size, color and texture.  Woolzies are free of harsh chemicals including PVC's.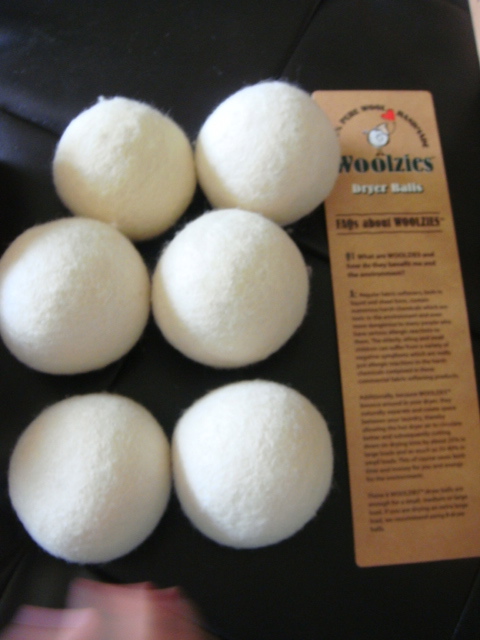 Sold in boxes containing 6 balls, you will immediately notice a huge difference in your dryer time.  Living in an apartment that doesn't allow me to hang things outside to dry we have to use the dryer more than  I like and with the provided machines not being top of the line it can take several cycles to get things dry.  I tested my new Woolzies on a full load of towels which typically takes me at least 3 cycles to get dry.  I placed 12 Woolzies in with my towels and they were dry in one cycle. ONE DRYER CYCLE.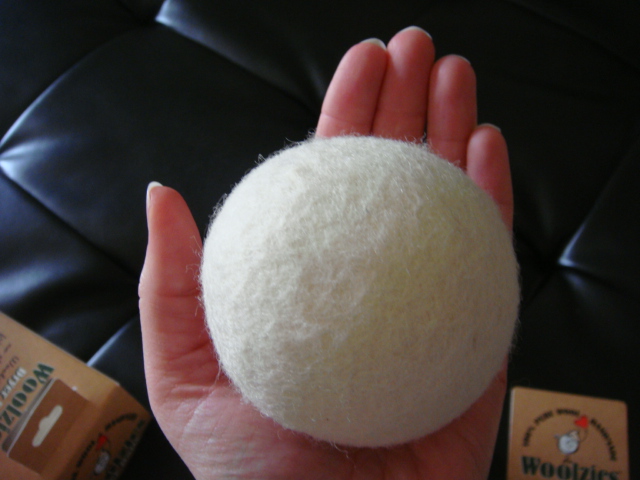 Woolzies naturally separate and create space between your laundry, thereby allowing the hot dryer air to circulate better and subsequently cutting down on drying time by about 25% in larger loads and up to 40% in smaller loads.  They also reduce static cling and wrinkles, I absolutely can't do laundry without them!  They are fabulous for getting the 'crunchiness' out of air dried clothing, simply run the dryer for a few minutes and voila!  They last for hundreds of loads of laundry making them really pay for themselves!
These are a fabulous addition to anyone's laundry routine, that is if you can keep your kids from stealing them and thinking they are toys!
Purchase: You can purchase some of these wonderful wool dryer balls directly form the Woolzies site, they even offer gift wrapping!
Loading Entry-Form…
…Disclosure: I received the above mentioned product from the company to conduct an honest review. All thoughts and opinions are 100% my own and are not influenced in any way.  According to Jenny, So Easy Being Green, and the Accessorize your Stash participating bloggers are not responsible for sponsors who do not fulfill prize obligations.