I tell you there are many shocking things when you get into the world of cloth diapering (that is a blog post in itself!) and one of them that was something I had never heard of was wool dryer balls.  Now I don't know what I would do without my Bog Berry dryer balls!  So what do wool dryer balls and cloth diapers have to do with each other you might be asking?

Cloth diapers and inserts/doublers can take a long time to dry and every cloth diapering mama will tell you that cutting down on laundry time is very beneficial. Who wants to waste electricity as well as expose your precious cloth diaper stash to dryer heat conditions longer than needed?  Nobody! Wool dryer balls are the eco-friendly alternative to dryer sheets which are not safe to use when washing cloth diapers.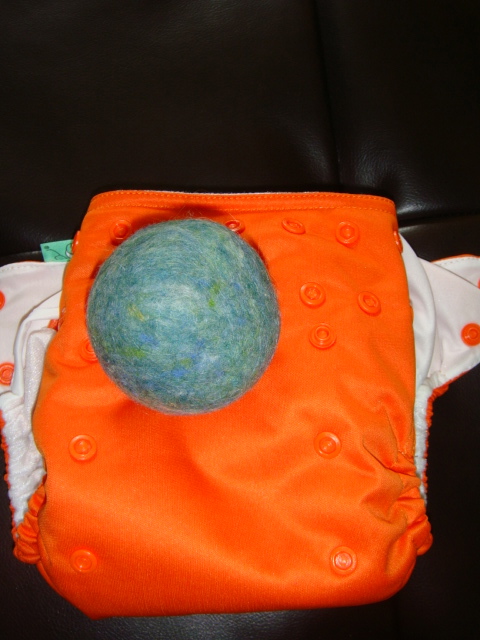 Brooke the crafty mama behind Bog Berry hand makes her felted wool dryer balls through a long needle and wet felting process that ensures her creations are not only long lasting (indefinitely) but also high quality.  Every set you add to your laundry process will surely cut your drying time significantly as well as eliminate harmful chemicals that are found in traditional dryer sheets.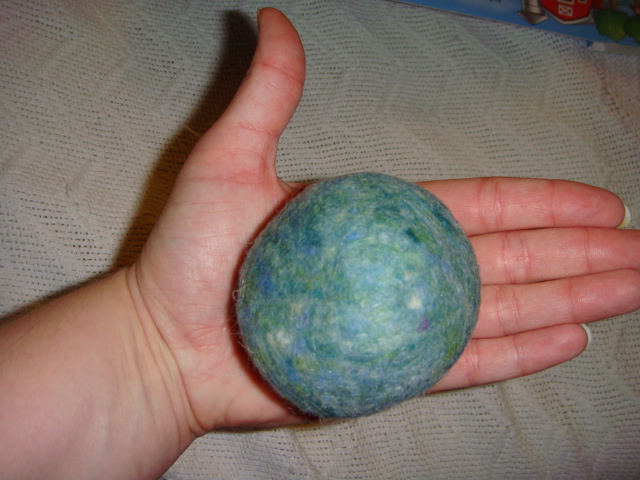 One dryer ball fits in the palm of my hand and is very lightweight but don't let that fool you!  Bog Berry dryer balls pack a punch and knock your diapers (and anything else in your dryer!) around cutting your dryer time and increasing your desire to purchase more sets! We were sent a 6 pack to try out and they really do cut at least a dryer cycle off our laundry routine!  I honestly would love to add more Bog Berry drye balls to our routine!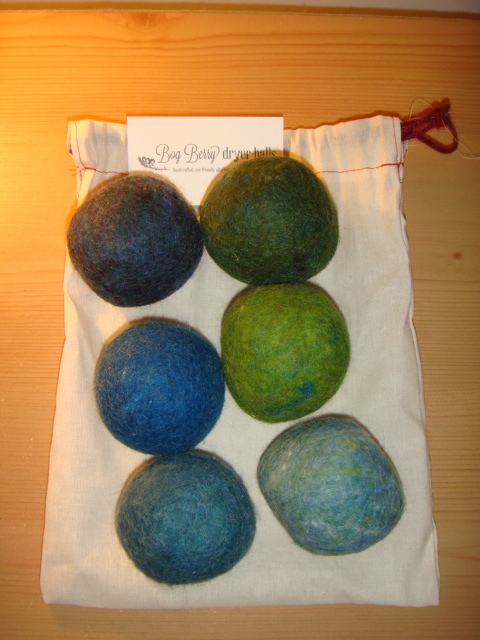 I have heard many moms complain about how loud dryer balls are which can impact when you might do your laundry….our dryer is outside T-Bones bedroom so a loud dryer isn't an option for us.  Bog Berry dryer balls are extremely quiet, unless you count when the kids are playing with them and giggling like school girls 🙂 it's nice to know that when the boys are throwing them (they ALWAYS throw in the house no matter how many times you tell them not to!) I don't have to worry about things getting broken or kids getting hurt.  Yep I will admit our Bog Berry's have been used as dodge balls but we haven't had a casualty yet 😉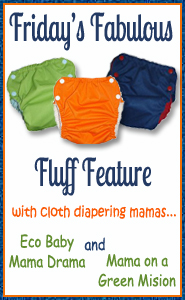 Bog Berry dryer balls is this weeks Friday's Fabulous Fluff Feature, I really feel like these are a must have for every eco-conscious family and every cloth diaper mama especially!
Make sure you head over to see what Mama on a Green Mission is talking about this week fluff wise!
Purchase: You can purchase these cloth diaper must have laundry accessories directly from the Bog Berry website in a wide range of beautiful colors in packs of 3, 6, and 10 or contact Brooke to create your own special custom order. She is simply fabulous to work with!
Win some: Brooke is generously offering one lucky reader their own set of 6 Bog Berry dryer balls!  You even get to choose your colors! Enter below for your chance and Good Luck!
GIVEAWAY RULES: Open US/CAN. 18+ to enter/win. Winner will be emailed directly and have 48 hours to respond to claim their prize or another winner will be chosen! Ends 11:59 on December 22, 2012. Fulfillment handled by Bog Berry dryer balls.
I was provided product samples at no cost to facilitate this review. All opinions are 100% my own.