What is better than owning your own cloth diaper store?  How about owning a cloth diaper store with one of your friends!  That is exactly how Bouncing Babies cloth diaper store co-owners Stacey and Megan feel.  I know I would love to open a fluff palace with one of my friends!  The two ladies are actually celebrating their one year anniversary (September 1st) and they have lots of fun surprises planned, freebies, giveaways and more!

With so many different cloth diaper brands and styles as well as accessories available I really had a hard time choosing something for us to try out until I saw they carried Monkey Foot Designs wet bags.  I have wanted to try them for a long time and when the ladies agreed I was on cloud nine!  With Tates obsession with giraffes I wanted the gray giraffe print (of course) however it was out of stock so we chose the turtles, we were not disappointed!  Super adorable and gender neutral so the boys and myself love it!

We were sent the size large (14″ x 16″) which is ideal for a full day trip away from home as it can hold 6-8 cloth diapers as well as wet clothes if your child gets messy while out and about town.  I read on the Bouncing Babies site that this size can even fit women's shoes up to size 9, so I had to give it a try!  I have big wide feet so my shoes were perfect to really show what this bag can handle!
I have to say my initial thought (after how adorable the print is!) was that the waterproof lining (ProCare) felt 'industrial' strength.  It is very thick and like nothing else I have ever used in all the wet bags I have come across.  ProCare offers a non-toxic, non-allergenic anti-microbial waterproof lining ensuring stinky diapers or wet clothing (or whatever you choose to store inside) are secure inside with no need to worry about leaking.  Seams of the lining are permanently sealed (non chemically) making this already eco-friendly wet bag worth the higher price point.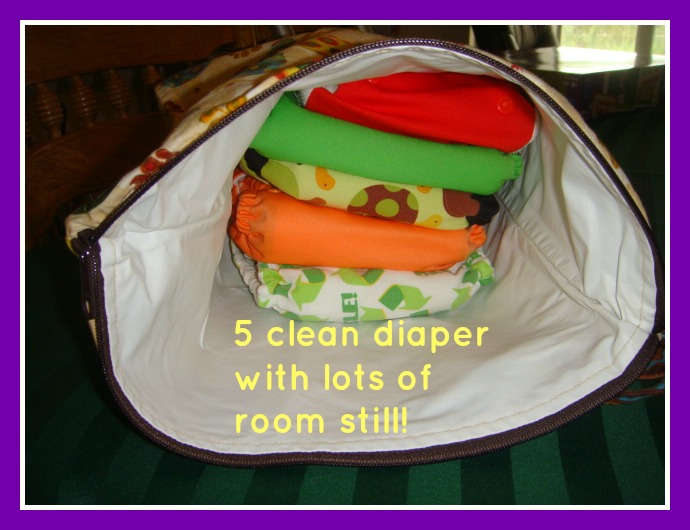 The coordinating snap closure hang strap is great for hanging on a doorknob, attaching to your diaper bag or around your wrist if you are headed to the pool.  With all the fun and stylish prints available you can find something as unique as your own personality.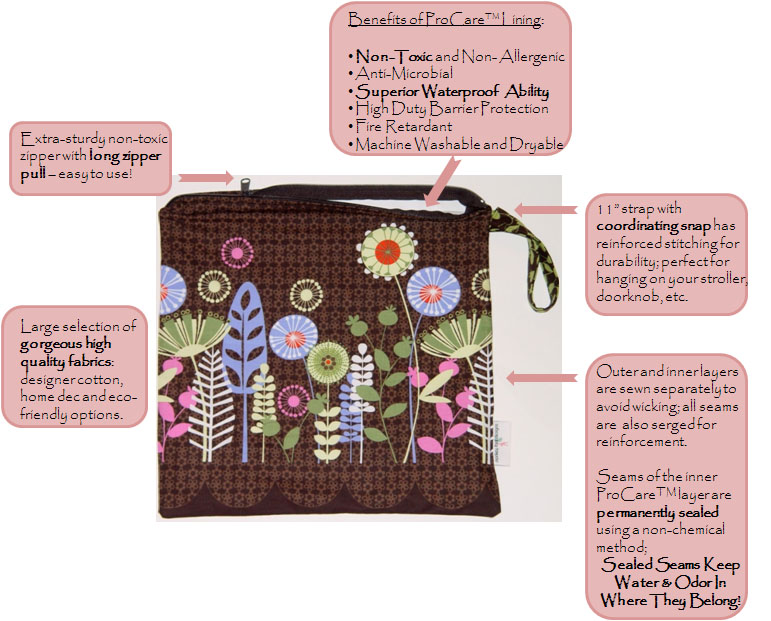 Purchase: You can get one of these hot wet bags now at a special discounted price with the Bouncing Babies Anniversary festivities already in swing, selected prints of Monkey Foot Designs wet bags are on sale!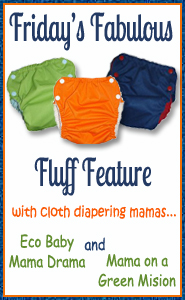 Bouncing Babies is this weeks Friday's Fabulous Fluff Feature!  Make sure you head on over to visit Mama on a Green Mission's review of the BumGenius 4.0 one sized cloth diaper that Bouncing Babies sent her.
Bouncing Babies is offering a $20 Gift certificate to one lucky reader to kick off the Anniversary festivities!  Congratulations to Stacey, Megan and Bouncing Babies cloth diaper store and Good Luck to you!
Loading Entry-Form…
…