Throughout my blogging I have been very fortunate to had the pleasure of working with and getting to know some really great people.  I have had some wonderful sponsors that I truly consider friends and have a special place in my heart.  That is definitely the case with Ali, the mama behind Bizzing Bea (Baby Emporium), the place for all things baby.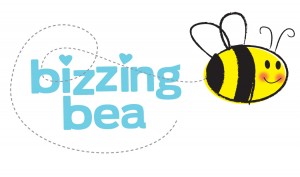 Founded in December 2011 and named after the youngest addition to the family (Baby Bea born June 18, 2011).  Bea was born with  Trisomy 18 (a chromosome disorder much like Downs Syndrome only worse) and went to be an angel after only six short weeks with her wonderful family.  Bea gave her mama Ali the courage to finally stop dreaming about her own business and take the leap and make it a reality, Bizzing Bea is open for business and can carry on baby Bea's beautiful name forever.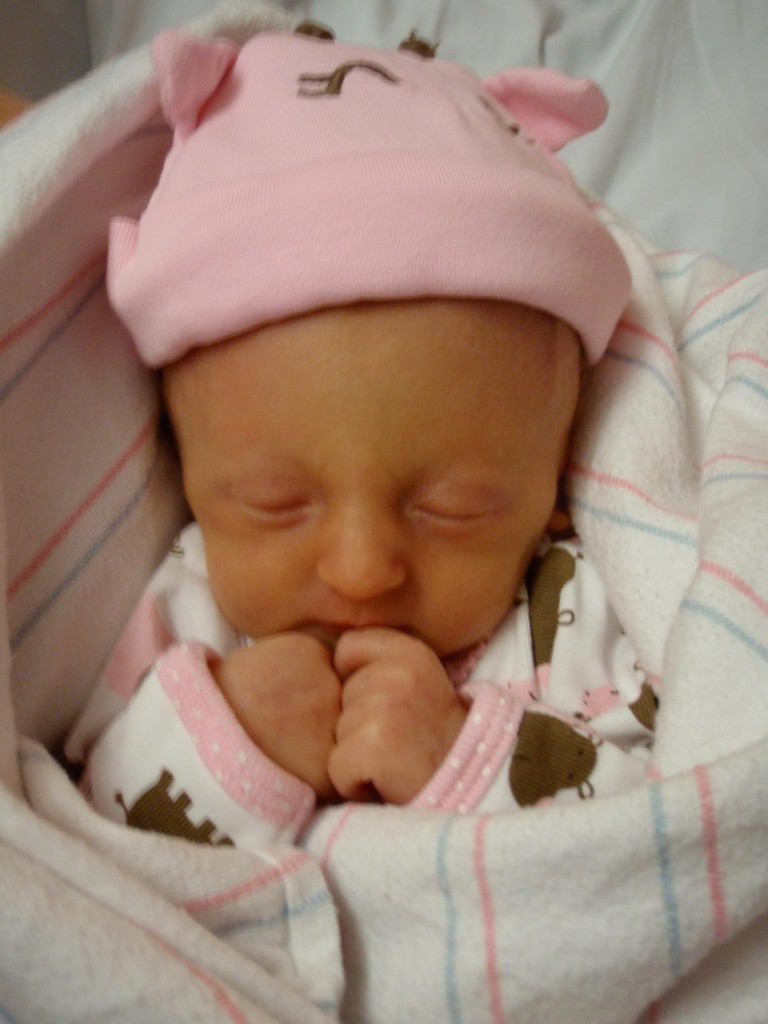 Ali generously sent me a Peachy Green Cars Goin' Round Solo Luxe AIO diaper in size 2 for review.  I have had little experience with sized diapers and am really excited to say this is definitely one of my favorites!  I love so many things about this diaper, well honestly I love everything about this diaper!!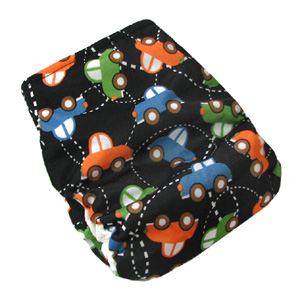 First of all, how adorable is this print?  I love the color of the cars too, it is definitely gender neutral and fun.  There are actually several solid colored and prints available that you will feel you have to have in your stash!  Guess what else?  The diaper is all natural fibers!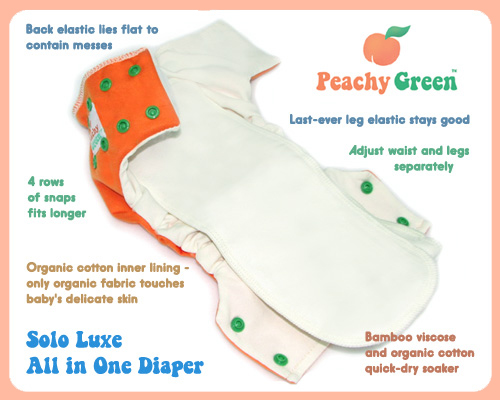 This AIO diaper features a snap in style soaker that is made of bamboo and organic cotton fleece which absorbs super quickly and is fabulous for heavy wetters.  The soaker can remain snapped in during washing or be taken apart, whichever you prefer-no worries if daddy just tosses them in!  The lining of the diaper is made of organic cotton so only natural fibers are touching your sweet babies skin.  LOVE it!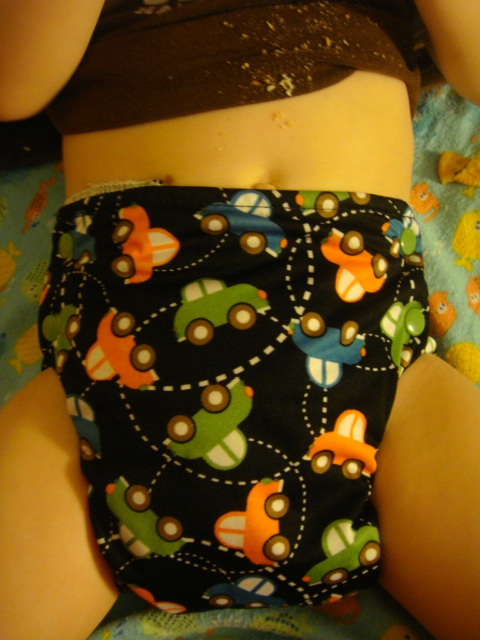 Size 2 guidelines for fit are 19″ rise and 24-35 pounds, Tates last weight was 30 pounds and this diaper definitely fits him with plenty of room to grow.  The rise looks a little high here however the next picture shows it really isn't too high when he is up and about.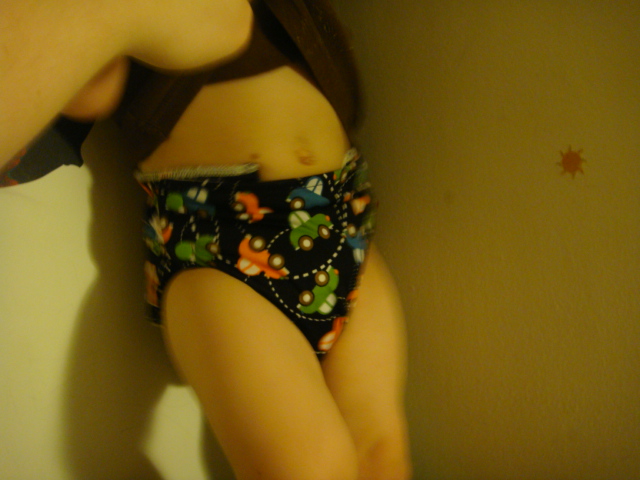 Side snap closure (my favorite!) makes for a nice flat belly, hidden snaps makes sure baby is comfortable too. There are four rows of snaps and they are spaced nicely even if you need to have the hip and belly not be the same.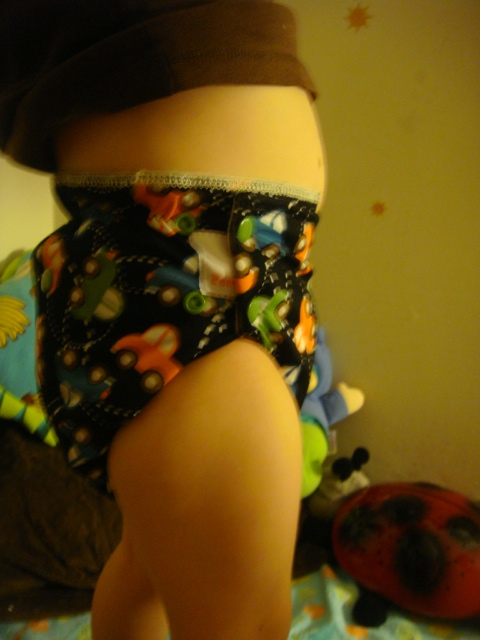 Peachy Greens are super trim and have ultra gentle elastics both on the back and around the thigh area, Tates has chunky thighs and he never has any marks from this diaper.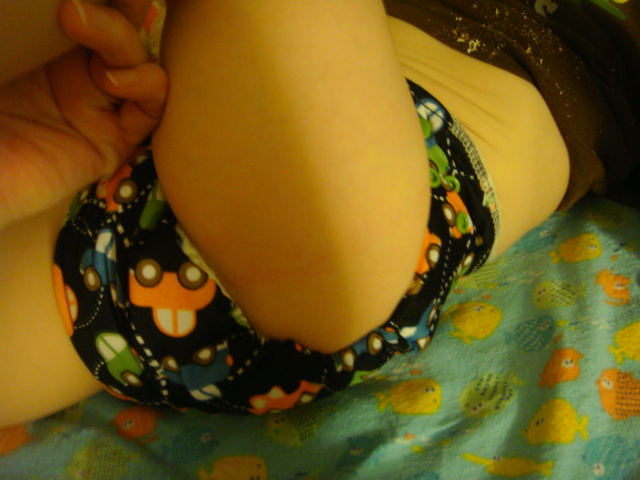 This is a great diaper for potty training as the natural fibers do not have a 'stay dry' feeling against babies skin so they will know when they are wet.  I love this diaper and definitely NEED more!  What is your favorite feature of the Peachy Green Solo Luxe AIO?
Buy it!  During the entire month of June 10% of all sales at Bizzing Bea Baby Emporium online store will be donated to the Trisomy 18 Foundation!  This is the perfect time to stock up on cloth diapers, diapering accessories, amber necklaces, super cool vintage metal toys!  You are supporting a family in need with every dollar spent along with pampering your precious little one with the best in cloth diapers and baby items too!
Win! Ali is one of our sponsors in the Fluffy Butts Cloth Diapering Giveaway Hop, head on over and enter to win a gift card to shop at Bizzing Bea and get whatever you love!