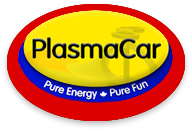 With the recent unseasonably warm weather we have been experiencing our family has been blessed to be able to spend time outside together and we have enjoyed visiting several local parks.  I was more than excited to show the boys our newest family 'toy' when it was delivered and their excitement could barely be contained to see a brand new Plasmacar that we would all be able to enjoy together.  We received the red car and were anxious to get it put together!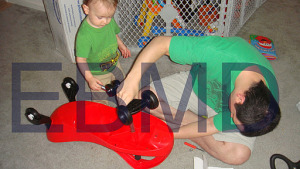 The car comes in a few pieces and with easy assembly instructions that do not require lots of tools or too much time to get it together.  You don't have to be a Mr. (or Mrs.) Fix It to get it together.  With no pedals, gears or batteries this toy is very easy to operate and only requires your own body energy to play.    Made of high quality plastics this car is extremely durable as my boys are very hard on their toys and this car looks like it is still new.




This is a great first ride on toy for younger kids as there is a very easy concept for how the car works, simply turn the steering wheel left to right over and over and you take off!  I love that this car is great for older kids (and adults!) as well because it is hard to find toys that can be used by everyone in my family with such an age gap however the car hold up to 220 pounds so everyone gets to play!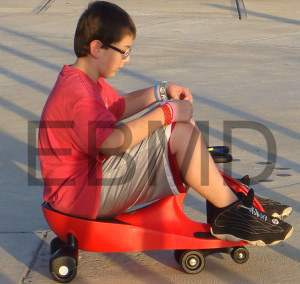 Although the car is very quiet; there is hardly any sound at all when you are playing with it, it attracted tons of attention at every park we went to and lots of kids joined in to play with us.  I was able to share with their parents how affordable the car is and they were all so impressed with the weight range of the car and several of the parents hopped on to test it out as they didn't believe me.  I love that the car is able to fit easily in a trunk or in the back of my SUV so we can take it everywhere we go, my parents have a heated garage area so the entire family is able to play with it during family gatherings even in colder months.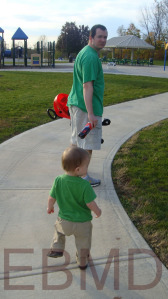 Although Tates doesn't understand how to use the car yet (remember his delay in speech and communication) he enjoys watching everyone on the car and trying to use it by himself but doesn't really go anywhere!  He likes sitting on it with his older brother or daddy.  The Plasmacar is designed for children ages 3 and up so he has a super fun toy to look forward to playing with in the future!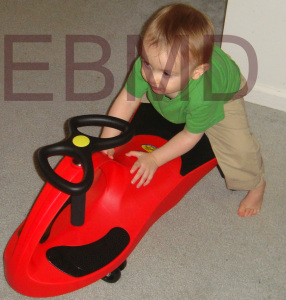 Buy It:
You can purchase your very own Plasmacar by locating a retailer near you HERE.


Please also go check out the review and giveaway of  a Plasmacar at my friend Amanda's blog!  That is right you have a second chance to win over at Coping with Frugality just in time for Christmas! And you get extra entries here if you enter her giveaway!