As many of you know Tates has a speech delay which requires extra attention and teaching on my part.  Tates is a visual learner and could care less sometimes about interacting with people.   He is quite content playing alone even if you are sitting right next to him, he can ignore you pretty darn well especially if you are trying to make him talk when he doesn't want to.  This means I really have to be creative with playtime to keep Tates interacting with me which is where my Educational Insights comes in.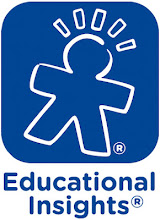 If you browse the website you will be amazed by all the tools that are offered to help teachers and parents teach children through  play.  We recently started using a super fun learning tool from the Hot Dots® Jr. product line called "Ace" - the Talking, Teaching Dog.  The pen talk, laughs and lights up which really amuses Tates and keeps him interested in working through the card sets (sold separately).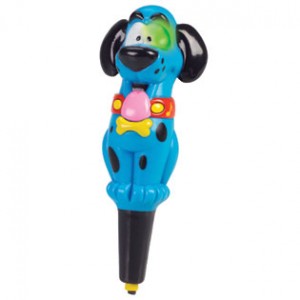 Honestly Tates loves hearing Ace talk so much he carries him around tapping on things just to get him to say "incorrect".  Even though Tates is only 2 there are plenty of card sets available that we can use, everything from colors and shapes up through problem solving and Science for when he is much older.  These are a great idea for children that might be older and need a little extra help or maybe a summertime refresher before school starts.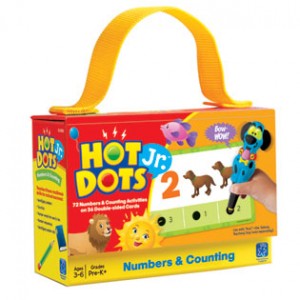 Each card set comes in it's own handy carrying case with plenty of room to even add your Ace pen inside if you are on the go and your child would like to bring a fun activity with them!  Each nicely constructed box closes securely with strong velcro so your child's goodies are sure not to fall out on accident.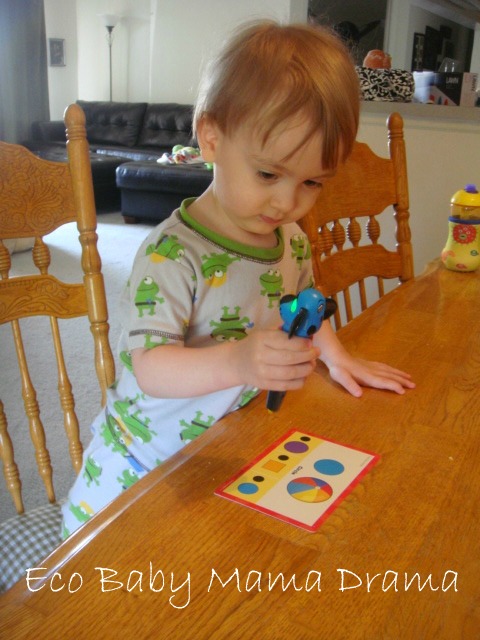 If you look closely you can see Ace's green eye, Tates got the answer correct!
You can purchase your child their very own Ace pen or Kat the kitty (if your little one prefers) from the Educational Insights online store, there is FREE shipping during the month of June!  I already stocked up on card sets but am definitely eyeing a few more sets!