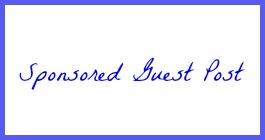 Sleep may feel like a luxury when you have a newborn baby. Choosing the best place for your baby to sleep can mean you get some well-deserved rest. A Moses basket can often be the best choice for a newborn baby because it is snug, portable and you can find them to suit any budget. So here are a few things to consider when choosing your Moses basket.
What is a Moses basket?
A Moses basket is a type of bed for a baby that is small, lightweight and typically made from wicker or palm. They come with carry handles which allow you to move the basket between rooms and are usually sold with a mattress and a hood, allowing shade from the light and helping a baby to sleep better during the day. These baskets are suitable from birth through the first 3-4 months.
A small, snug sleeping space
A newborn baby is used to being in a warm, snug place and so being placed in a large cot from birth can be a drastic difference. A Moses basket provides a smaller space that is cozy and snug while the hood gives your baby a sense of comfort and security. Many parents find that their newborns sleep better in a Moses basket for the first few months.
Convenient and easy to move
The size and weight of a Moses basket make it easy to transport around the house with the carry handles, giving you flexibility and convenience. Being able to move your baby from room to room gives you the peace of mind of being able to make sure they are ok while you either get some rest yourself or carry out some chores while they are sleeping. When moving your baby around the house always make sure that you hold the basket handles with one hand while holding the basket underneath with your other hand to ensure your baby is safe.
Choosing the best basket for your baby
A Moses basket can be a great gift and placing it on a baby registry allows your friends or family to give you the perfect basket for you and your baby. When choosing which one is best you need to think about whether you want to place the basket on the floor or if you would prefer a stand. Stands can either be fixed or rocking so that you can gently rock your baby to sleep, and they come in a variety of styles.
A Moses basket is a simple piece of equipment that can be inexpensive, (retailers like  Tesco have a wide selection for every budget) convenient and help your newborn to sleep better. The ability to move the basket means that you can have peace of mind while your baby is snug and the range of baskets available ensures that there is the perfect one for every family.