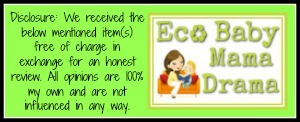 It's no secret that I am a cloth diaper user and have been since Tates was roughly six months old. When Tates was just over a year old he became seriously ill (see the full story HERE) and went through several months of intense treatment; thank the Lord he recovered and has not had a reoccurrence so far. One of the things that we were ordered to do by his team of doctors was to destroy his cloth diapers and only use disposable diapers until he was cleared. Thankfully we found Seventh Generation, an eco-friendly disposable diaper option and they also have great wipes too!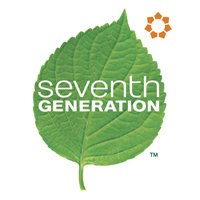 I've shared before my love of Seventh Generation, they offer wonderful household cleaning products, and children's bath & body care. I'm excited to share their FSC® Certified Diapers which are made in North America and their gentle wipes!
What makes Seventh Generation Free & Clear Diapers so Fabulous?
Premium Fit - snug yet flexible fit on your babies curves making rolling, running and fun possible without leaks
Super Absorbent Unbleached Core - no yucky whiteners (like hydrogen peroxide) are used in the diapers
Free of fragrances, inks and petroleum-based lotions - no chemicals near babies precious skin
Why Choose Seventh Generation Free & Clear Baby Wipes?
Thick, strong and generously sized - messy babies can put these to the test with no worries!
Plant-derived ingredients - free of synthetic fragrances, dyes, parabens and phthalates
New Free & Clear Baby wipes formula uses 70% less plastic than Seventh Generation classic wipes - talk about a great self improvement!
Cloth diapering is my first choice, however when we can't use our fluff we are grateful to have a safer, healthier and chemical free option for disposable diapers and wipes.
Have you tried Seventh Generation Free & Clear diapers and wipes? What other Seventh Generation products do you love?