What: Many moms make reading and understanding food ingredient labels a priority. But what about reading bath and body personal care product labels? I know this is very important to me. Seventh Generation recently partnered with The Motherhood on a survey that showed parents may need some help when it comes understanding the ingredients that are in their children's personal care products.
Join us for a Twitter party to help us all better understand how to read product ingredient labels so you can make the healthiest decisions for you and your family! We'll be sharing the results from the survey, and Seventh Generation experts will be there to answer questions!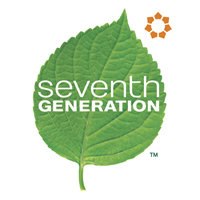 When: Wednesday, February 13, 1 p.m. ET (the party will last one hour)

Where: We'll be on Twitter – follow the #7GenBabyFest hashtag to track the conversation. You can see the details and RSVP here

Hashtag: #7GenBabyFest
TweetGrid for the party: http://bit.ly/11bcuIy

Prizes: Seventh Generation will give away five total prizes, each including a full set of Seventh Generation baby care products. Winners will be chosen randomly from among participants who respond correctly to trivia questions.
April, Mama on a Green Mission - @greenmissionmom
Ashley, Mama of All Trades - @FiddleDeeAsh
Bobbie, One Scrappy Mom - @onescrappyblog
Bri, Eco Baby Mama Drama - @EcoBabyMamaDram <—that's Me

Carrie, Making Lemonade Blog - @MakingLemonade1
Courtney, Crunchy Beach Mama - @CrunchyBchMama
Felicia, Go Graham Go - @gograhamgo
Heidi, Honeybear Lane - @HoneybearLane
Jessica, The Unemployed Mom - @Unemployed_Mom
Kim, Shop with Me Mama - @shopwithmemama
Lauren, I am THAT Lady - @iamthatlady
Laurie, Guessing All the Way - @clueless_mama
Leanette, Teach Me 2 Save - @teachme2save
Leslie, Leslie Loves Veggies - @LeslieVeg
Louise, MomStart - @MomStart
Mariah, Formula Mom - @formulamom
Mel, MamaBuzz - @MamaBuzz
Renae, How to Have It All - @Renae_Chiovaro
Staci, November Sunflower - @novsunflower
Susan, Susie B. Homemaker - @SusieBHomemaker
Tricia, The Night Owl Mama - Nightowlmama
Make sure you follow everyone ahead of time and join us for some great info and fun trivia and wonderful prizes!