I shared back in 2011 how much I adored the 2012 Kia Sorento and what awesome features come standard on this fabulous family friendly vehicle so when I was offered the opportunity to test drive the new 2014 Kia Sorento I jumped. The new version is even better than it's predecessor, hard to believe you can improve upon such luxury but Kia has really outdone themselves!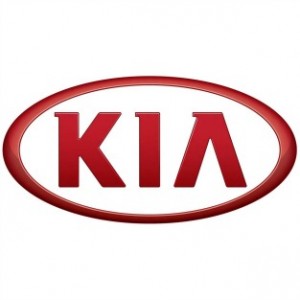 With smooth lines and stylish curves the titanium silver colored Kia Sorento SX AWD that we were able to test drive definitely turned my families heads and made us want to show it off to friends. The four door crossover style vehicle is definitely child friendly while still offering a sporty look, my husband's co-workers were checking it out and several of them are single without kiddos ;).Being a mom my first concern when I am looking at a vehicle is safety. The Sorento is loaded with the typical safety features such as airbags, seat belts, antilock brakes and rollover sensors however goes further with visual monitors to ensure your families drive is the safest possible covering your actions and other drivers on the road. The side view mirrors notify you with an indicator light when someone or something is in your blind spot and the large 8″ rear camera display (with backup warning system) is great for seeing what is behind you and even what's in your periferal vision.
From little ones in car seats to big kids (almost ready to drive themselves EEEK!) the interior of the car is great for families. For my little guy there is plenty of room for his car seat (with reclining rear seats for extra leg room) and an awesome built in window blind feature so you don't have to worry about sun being in your littles eyes. For my teen there are outlets for his tech gear so he is plugged in at all times :). With a built in arm rest and cup holders everyone has their own space and there is a divider for when they need to be separated (lol they are boys ya know?!).Now for the fun features that make this car a pleasure to drive as well as a luxury to travel in….with smartkey entry you never have to worry about what you did with your keys anymore just toss them in your purse and you can gain access without having them in hand. The Bluetooth wireless technology is a great safety feature for hands free cell phone use while driving and makes it easy for my kiddos to talk to family while we are out and about too. Speaking of out and about, I am directionally challenged so the built in Navigation System is a God send for me, it can not only help me get to my destination but it is great for locating things that are on the way like gas stations or restaurants for my always hungry boys.Something that really concerned me when I first saw the Kia Sorento was space. With both boys, my husband and myself, going anywhere roominess is always an issue. I'm an over-packer (what mom isn't?!) as I like to be prepared for anything so I NEED space in my car. I was really pleased with the amount of space in the Sorento….not only is there tons of leg room, ample space for more than one car seat but the back has a HUGE hidden storage area. This mama is in love!
We loved having the Kia Sorento and highly recommend it as a fun and flirty car for anyone! Contact your local dealer or take a peek at the Kia website anytime.