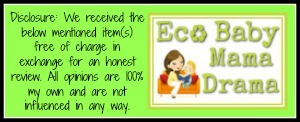 As a mom, there are some times that I am not in the same room as my children, so having a great remote viewing camera is a life saver. Having an awesome video baby monitor with super cool features is a bonus

which is exactly what I found in the Motorola Blink1 Wi-Fi Video Camera

. I was elated to have the opportunity to try out the Motorola Blink1 Wi-Fi Video Camera and share my thoughts, who knew I would love it so much?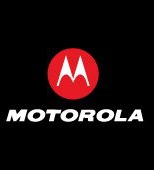 You can place this camera in any room, and be able to see your children, or your home from your iPhone, or Android operating systems.  This camera is compatible with smartphones, tablets, and computers with wi-fi access to the internet.  It features remote pan, tilt, and zoom of the camera, and infrared for watching your home or child at night.  You can also communicate with your children from a different room while they're playing, or just waking up.  Just purchase the camera, and then download the free app from iTunes or Google Play, and you're ready to use your camera!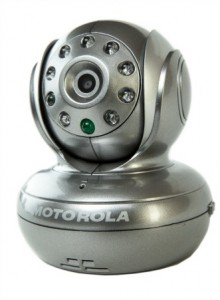 We adore this camera.  You can actually watch your children (or your home while on vacation) remotely from just about anywhere.  My husband actually watches our son while he's sleeping from his desk at work!  The app allows you to watch the "action" from up to four cameras, which is great for after your children are grown…  No more parties, without parents knowing!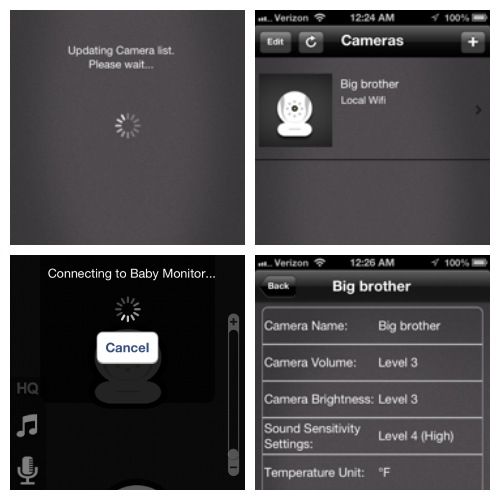 You can record or take pictures with the app that you download onto your iPhone or Android phone which is great for sharing over Youtube, Facebook, or Twitter with your family and friends.  Everyone loves a picture of a sleeping baby, or even take video of your child playing house, or doing something silly while they don't realize they're being watched.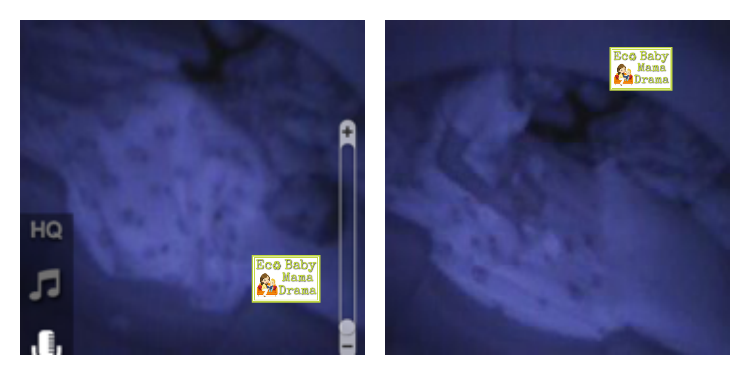 The night vision and remote zoom is great for seeing their entire room.  If they sneak out of bed to play, you can simply walk in and catch them in the act, and if your child is younger, you can use the two way communication to help soothe them to sleep.  If your husband or wife is out of town, you can even use that to have them read a story to your child before bed!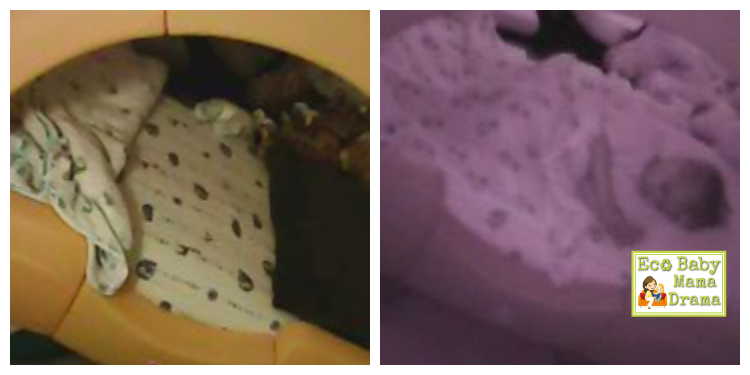 Temperature is displayed on the feed, and you even have the option to play music for your child remotely, which is pretty cool.  This app is password protected so that the only people who have access to your feed are the people you allow access, so it's completely safe.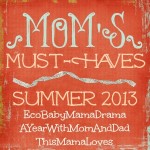 The Motorola Blink1 Wi-Fi Video Camera is a definite Must Have item on my list for all Moms! You can order it directly from Amazon and have easy access to your children and home anywhere anytime! Which feature is your favorite? Make sure you  enter to win some of my Mom's Must Have items!