I'm going to be honest, up until recently I had never tried a Balance Bar. I told a friend of mine and she was shocked (lol) and went on and on about how much she loved them. Lucky me, the folks at Balance Bar sent me a wonderful selection of their bars to try out! I even got a cute reusable tote bag to show my support of the Rainforest Alliance!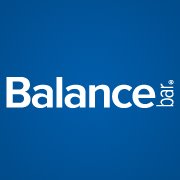 Since I am being honest I will also share that I am not really a fan of dark chocolate, until NOW! Balance Bar recently introduced their all new Balance Bar Dark Bars line which are packed with nutritious protein and fiber, certified Gluten Free and made with 100% Rainforest Alliance Certified™ cocoa—which means they're good for you AND the environment. Seriously these dark chocolate bars are D-E-L-I-C-I-O-U-S.
Available in 3 flavors; Dark Chocolate Coconut, Dark Chocolate Peanut and Dark Chocolate Crunch each is equally scrumptious in their own way. Each offer the 40-30-30 caloric ratio (40% of calories come from carbohydrates, 30% from protein and 30% from dietary fat) making them great for long lasting healthy energy.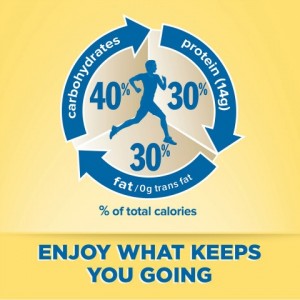 Not a fan of dark chocolate at all? No worries! Balance Bar offers regular chocolate along with no chocolate varieties so everyone is covered. Make sure you check out all the Balance Bar varieties including:
Balance Bar Original

Balance Bar Gold
Balance Bar Mini
Balance Bar Bare
Balance Bar Cafe
Balance Bar CarbWell
Nimble Bar

With some wonderful flavors such as Peanut Butter, Chocolate Raspberry, Cookie Dough, S'mores, and Blueberry Acai you really have to try them all ;).
So who wants to celebrate the new Dark Chocolate Balance Bars with me and win some? You actually have sever ways to win! Check out how you can win on Facebook or by finding hidden codes. You can also win by attending the Twitter Party on Earth Day and also entering below!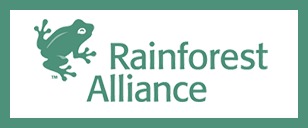 Join us on Twitter for a live Twitter Party and pick up tips, tricks and advice from the team of specialists - including Rainforest Alliance members and the eco-friendly bloggers Jennie from Sweet Greens, Emily from Random Recycling and me, Bri from Eco Baby Mama Drama.
What: A Twitter Party in honor of Earth Day and the New Balance Bar Dark Bars
When: Monday, April 22
Time: 2-3pm EST
Hashtag: #GreenBalance
Host: @BalanceBar and Co-Hosts: @RnfrstAlliance @SweetGreens @RandomRecycling & @EcoBabyMamaDram
Where: Follow @BalanceBar and all the Co-Hosts on Twitter and use the hashtag #GreenBalance to tweet your eco-friendly questions for our team of experts. Every question is a chance to win!
Prizes: Every #GreenBalance tweet earns you an extra entry into the Earth Day Giveaway, giving you an additional chance to be one of the five fans who will win a prize pack that includes a Rainforest Alliance tote bag, notebook and Balance Bar® Dark Bars! Join in for your chance to win, and get some eco-friendly living tips in the process!
Official rules: To be eligible to win, participants must follow @BalanceBar and co-hosts and participate during the Twitter chat hour using the hashtag #GreenBalance. This giveaway is open to U.S. residents age 18 or older. Winners will be selected at random from eligible participants.
~WINNER~ Amanda W