Whenever I make any kind of electronic equipment purchase the first thing that comes to mind (after the initial giddiness of having a new 'toy') is how am I going to protect my investment? With kids and my clumsiness (lol) I really need to make sure that my gadgets are protected and thanks to Jill-e Designs my camera and accessories are now safe and sound and in a stylish way too ;).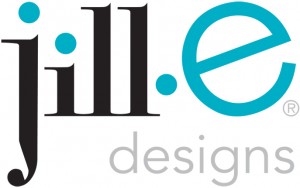 Jill-e Designs generously sent me their small Black Leather Camera Bag as well as the Potion Purple and Passion Pink Lens bags for review. I was immediately in love with all of them! I started snapping pictures of them and texting my mom and sisters and of course they were impressed with how the bags looked, more like stylish purses than camera and lens cases.

Let's start with the lens bags, they are available in 4 vibrant colors (purple, pink, turquoise and black) and are perfectly sized for carrying extra lenses (dimensions are 5L x 4W x 13H). I personally love the yellow gold accents, they seem to add just a touch of class and elegance to the bags.

Constructed from high-quality, weather-resistant nylon on the outside the bags can really take some rough treatment without you having to worry about your lens' getting damaged. The interior padded walls offer a fully customizable lens storage area as the adorable polka dotted dividers can be moved to any height you need very effortlessly. The drawstring top and the adjustable shoulder strap make it not only easy access for catching a shot really fast but also easy to take along with you to any photo shoot.

Don't let the 'small' in the name of this bag fool you it really is not small at all. It is the perfect size for just about everything this amateur photographer on the go needs. The weather resistant black leather exterior is not only sleek and attractive but also offers several options for convenience. With both a padded shoulder strap (fully adjustable) along with dual carry handles the bag can be carried however you prefer and the exterior storage pockets offer easy access to items you might want quickly.

The interior of the bag is easily accessed with one hand thanks to the dual zipper top closure making the bag open wide so you can see all it's contents. The exterior shell is heavily padded offering piece of mind, you just know your equipment is safe in this bag. The dividers are also strongly padded but also like the lens bags fully customizable to secure each piece of equipment is nice and tightly inside it's own area.

And last but not least even more personal space inside the bag with several netted pockets to hold things and a matching wristlet type pouch for private items. Sometimes you just don't want to have to carry your purse with you when you have your camera bag and possibly a diaper bag in tow, this personal little pouch has moms (or dads too!) covered and can hold your ID, money, and even is big enough for keys. I love that is is attached to the bag with a clip chord so you won't loose your important personal things.
Got a camera? GET this bag! Trust me you won't be sorry, Jill-e Designs really knows what they are doing when it comes to photographers needs with functional and highly fashionable bags. Equipment storage is definitely their strong suit ;).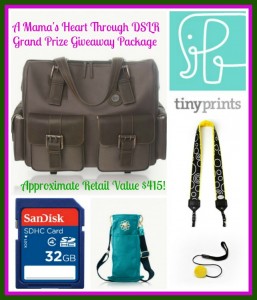 Make sure you drop by the A Mama's Heart Through DSLR Giveaway Event now to enter to win not only a fabulous Jill-e Designs Jack Rolling Satchel Camera Bag ($249.99 value) and Tantalizing Turquoise Lens Bag ($29.99 value) but also several other wonderful prizes!