When it comes to a stylish yet classic and professional bag for all your needs, Copper River Bags is THE place to shop. I got the 17 inch Voyager Laptop Bag for my husband….he LOVES it!  He hasn't stopped using it since it came in the mail, and you know how hard it is to please MEN, right?  He loves it so much that I never got to use the protective leather spray on it!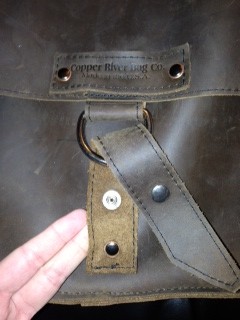 It's absolutely gorgeous, too, so if you're looking for something for a woman in your life, this would work for her, too!
Great features:
Water resistant
100% full grain stone oiled leather
Triple snap closures
1 Large main compartment
2 Smaller compartments for cords, and any other stuff you want to carry around
Handmade in the USA!
It's looks so professional and stylish, and people that he works with are always complimenting him on it.  Hubby is an IT guy, so the interior pockets are always used for his iPad, pens, and other techie gear fits great too!  Since it's handmade, and no two are exactly alike, which is always cool that you don't look like everyone else :).  It's also made in the USA, which is super important during this tough economy!
The back pockets are great for magazines, files, books, anything that you may need to carry with you.  Anyone that carries a laptop with them everywhere, knows how heavy they can be, and some bags have no padding, but the Voyager Laptop Bag has a GREAT padded strap that makes carrying everything so comfortable, even when it's overloaded.  I wish I could steal it from him to use as a cross body purse, but I don't think he'd be to happy about that!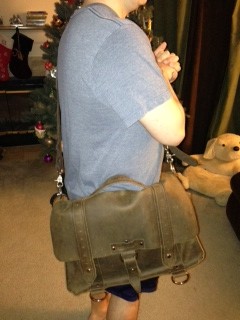 This is a great bag for the techie in your life, or even for a diaper bag, cross body purse (as I mentioned), or so many other things.  It looks great, and holds so much!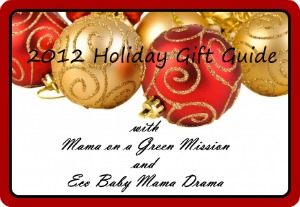 You can purchase this gorgeous bag or one of the other handmade masterpieces from Copper River Bags website and make that special someone in your life spoiled this holidays season!