I LOVE yogurt. LOVE. I can seriously eat is at every meal which is fabulous because I am not a huge milk drinker and neither are my kiddos. I am always looking for ways to sneak calcium into our diets and now I don'Äôt have to look far. ūüėČ Earth'Äôs Best Organic is excited to introduce new Yogurt Puffs!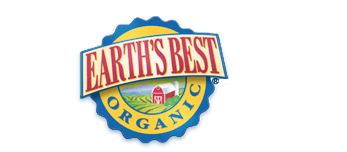 Earlier this year, yogurt was named the food trend of the decade, and now, Earth's Best is taking yogurt above and beyond with these flavorful, bite size morsels. The new Yogurt Puffs combine two of your favorite yogurt flavors, blueberry and peach, with whole grain oats and flour.
Earth's Best Organic Yogurt Puffs create a mouth watering, melt away texture that will have you wanting to steal from your little one! OK I am going to be honest, I eat these with my kids! Earth's Best Yogurt Puffs add to the already delicious line of on-the-go snacks which includes Pop Snax Rice & Potato Crisps and Happy Snax Whole Grain Cereal Snacks.

Combining the delicious flavors of fruit and the wholesome goodness of yogurt, your children will get the calcium and vitamins they need for healthy growth without the fuss. No need to worry about cup holders or mess along the way! Yogurt Puffs are specially fortified with six B vitamins, vitamins A & E, Iron, Zinc and Calcium to support healthy bone growth!
Next time you are looking for a fun, healthy snack for your little one (or yourself!) - try Earth's Best Organic Yogurt Puffs!
So my partner in blog crime (lol) Mama on a Green Mission is a fellow Earth's Best Blogger too, make sure you go check out her blog if you haven't yet and enter to win some yummy Yogurt Puffs from her too!
Giveaway: One lucky Eco Baby Mama Drama reader will win one of each flavor of the new Yogurt Puffs for their family to try! Fill out the entry form below for your chance to win, Good Luck!
Loading Entry-Form…
…

In the spirit of full-disclosure, I'Äôve partnered with Earth'Äôs Best as part of the 'ÄúEarth'Äôs Best Blogger'ÄĚ program. Throughout the year I'Äôll be receiving product, coupons, giveaways and promotions. However, no payment was given or expected for posting about the program, and as always, all opinions given here are fully my own.