The seasonal ingredients of autumn present an opportunity for moms and dads to introduce new flavors and textures that will help to expand your baby's palate in a creative way! As you're wandering local farmers markets looking for the most delicious in season fruits and veggies, your child can become a part of the experience too by trying new veggie varieties and combinations. Did you know that introducing these new textures and flavors serves developmental purposes as well?
The subtle smell of a new food, a taste complexity and discovering a new texture is an important step on the path to solid food.
As they grow older, babies become more selective and "picky;" therefore, including a wide variety of foods in their diet as early as possible is important (I learned this the hard way with T-Bone!)
For more information, visit Earth's Best website and check-out the article Infants' Unpredictable Palates which discusses the natural progression of the tastes and interests of babies.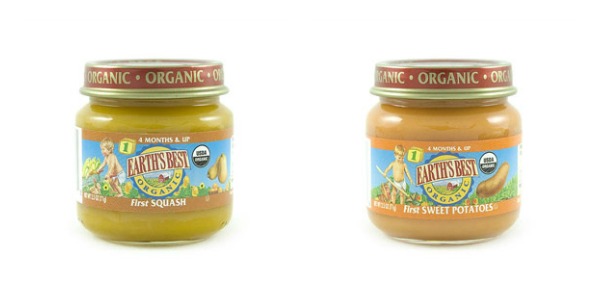 Earth's Best has a variety of all-natural and organic products that bring seasonal flavors to baby's plate including:
1st Foods – Squash
1st Foods – Sweet Potato (a favorite with both my boys right from the start)
2nd Vegetables-Carrots (another very popular veggie with my boys)
2nd Vegetables- Green Beans and Rice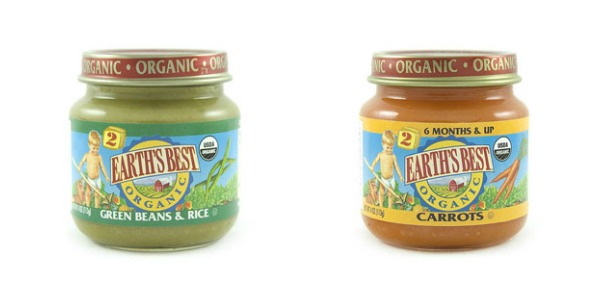 The motto for getting kids to learn to like vegetables is "early and often," and autumn is a perfect time to get in the spirit. Children are excited to imitate the actions of their parents and those close to them. Match the seasonal veggies you're eating with the flavors you're offering your children as encouragement!
And remember- don't get discouraged! When introducing a new vegetable to your baby, keep expectations realistically low. Expect the first taste, on day one, to be spit out, but try again the next day, and the next. More than likely, by the end of the week, baby will be eating several spoonfuls.
All Earth's Best vegetables are made with organic ingredients grown from the earth without harmful pesticides!  You can feel confident you are feeding your baby only the Best with Earth's Best!
Although my babies aren't eating baby food anymore I still remember some of our first experiences, what is your favorite memory of your child's first baby food experience? What is/was their favorite baby food?
Win: One lucky reader will win an assortment of Earth's Best 1st and 2nd Foods- Seasonal Vegetables for their little one! Fill out the form below for your chance to win!
Loading Entry-Form…
…

FTC Disclosure: I am an Earth's Best ambassador and receive products from them, however, my opinion is 100% my own and not influenced in any way. I was not compensated in any other way for this post.