I'm super excited to share with you all something for the man in your life! I am already a huge Sibu fan so when my hubby got to try out Sibu's Men's Shaving Kit I couldn't wait to see how it worked!  The three pack comes with Exfoliating scrub, Cleanse and Detox bar, and Hydrating serum.  I've been trying to get DJ (hubby) to start a skin care regimen, and this was the way to help (make) him do it!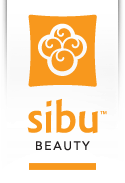 We all know that the men in our lives deserve some pampering of their own, even if they don't want to admit it.  Shaving their faces can have some pretty painful consequences, some of the side effects of shaving are:
clogged pores
ingrown hairs
redness and irritation
No one wants to have any of that, including that handsome man in your life!  Many store bought shaving products are made with harsh chemicals, that also burn and dry out skin, which leads to scaly complexion and breakouts.  Now there's something better that will leave your man's skin feeling soft and smooth, which is something that I know that I don't mind rubbing up against.
We both love that all of it comes in eco-friendly packaging, so no more canned shaving cream!  It's also 100% natural, which is also good for the environment.  We have used Sibu before, so we were already fans of how well it hydrates how well it works for all skin types (we all have sensitive skin, so it's important that anything we use be gentle!).
The Sea Buckthorn Exfoliating Scrub with omega 7 fatty acids, deep cleans pores to reveal fresh, radiant skin.
Great features:
Deep cleans pores
Removes dead skin
Removes excess oils
Leaves skin touchably soft
Sea Buckthorn Face and Body bar washes a way a day filled with stress and pollutants.
Great features:
Cleans and conditions skin
Natural astringent
Revitalizes skin cells
Sea Buckthorn Hydrating Serum is a light non-oily serum floods your skin with moisture and helps hydrate your face.
Great features:
Promotes youthful skin tone and texture
Fights age without damaging skin with chemicals
Brightens complexion, and evens skin tone
This is a great gift for any man on your list that enjoys a great shave, and helping the environment!  It also does great things for his skin, but does he really need to know that? 🙂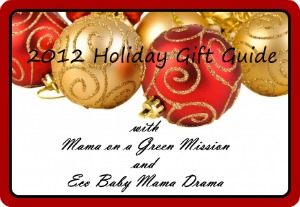 Make sure you check out Mama on a Green Mission and see how much her husband has enjoyed his Sibu Shaving kit!
Purchase: You can purchase this great kit from the Sibu Beauty website along with all their other wonderful skin care products! Which product do you want to try the most?
Win: One lucky reader is going to win a fabulous Men's Shaving Kit!  Enter below!
Loading Entry-Form…
…