This month I have shared with you information on both Earth's Best pouches and jarred products…so which do you choose? We have used a mix of both with Tates since forever ago when he started baby foods and currently with the easy on the go pouches! There is a time and a place for both and you don't have to make a choice to just enjoy one or the other. Each has their own benefits and the chart below will help you make better informed decisions!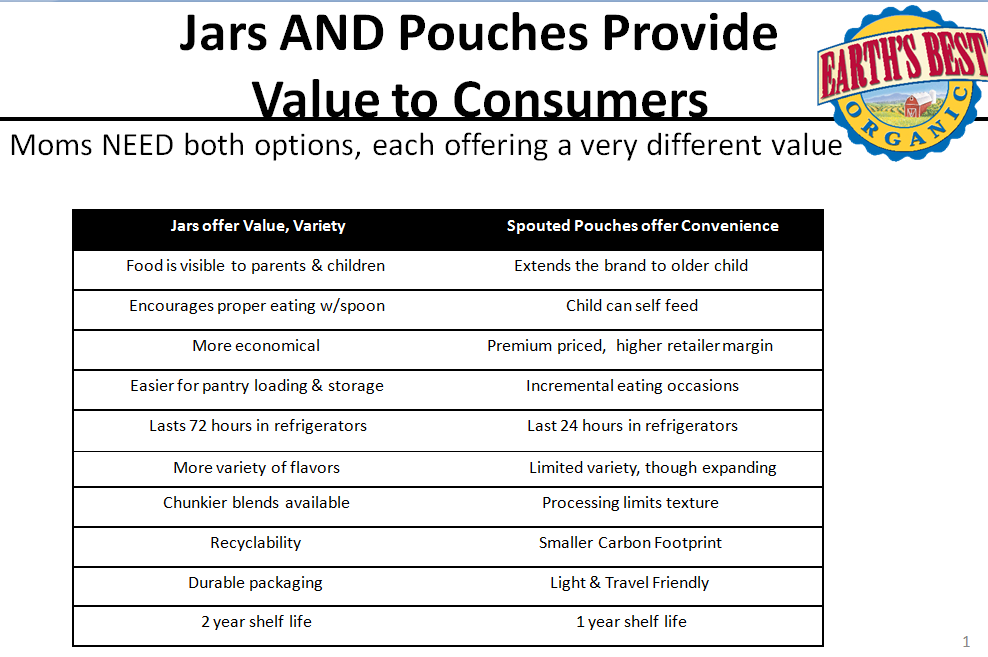 What does your family use, jars or pouches?  Or are you like us and use a mix of both?  Do you prefer one over the other?

This post was written as part of the Earth's Best Blogger program. I was provided product samples to facilitate this post, and may be eligible for additional blogger rewards. All opinions are 100% my own.