I am a HUGE fan of Educational Insights and have worked with them several times before and love their products!  We use our Hot Dots all the time as well as our Dishes Set to have tea every day!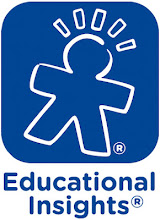 Did you know that they also make great toys for the techie kiddo in your life? That's right they have a laptop for the kids that helps them learn while having fun! The GeoSafari Jr Laptop Jr. is super lightweight, and durable which is always a great thing for toddlers (and older kids too!).  It's also great for long car rides to keep the boys entertained!
Features:
63 double sided lesson cards that store in the laptop (making it a little less likely to be lost!)
3 modes of play: 1 player, 2 player, and head to head
Lights and sounds
Durable, uses 4 AA batteries (not included)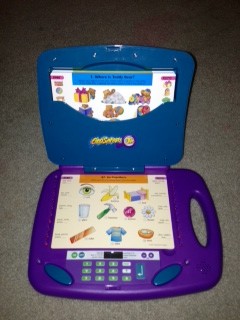 It's a great toy that both Tates and T-Bone can both enjoy, which isn't always easy to find honestly.  Usually, you can find something that both like, but normally it's either too immature for the teenager, or not durable enough for the toddler.  The GeoSafari Jr Laptop offers the best of both worlds, and they're both learning!
The cards that come with the laptop offer a wide range of subjects and it's a HUGE plus that there's a place to store them on the laptop.
This laptop is one of the best items I've found that both of my kids can share and enjoy either independently or together, which is important when Tates wants to play with his big brother, and great for me because they're both learning while having fun playing together.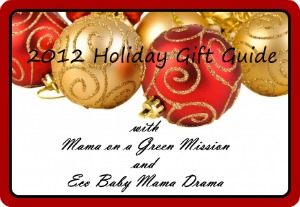 I am super excited to have found this great children's laptop and grateful yet again to Educational Insights for providing great tools to help me educate and entertain my boys!
Purchase: You can buy your family this wonderful teaching tool directly from the Educational Insights website where you can always find great deals too!