By now you all probably know how much I love the 3 in 1 Funky Fluff bamboo cloth diaper system, I would really love to have an entire stash of them!  Well every cloth diapering mom definitely needs a wet bag, you probably know that too (lol) but Funky Fluff offers a super cool Double Pocket Wet Bag that is not only perfect for cloth diapering moms but all moms!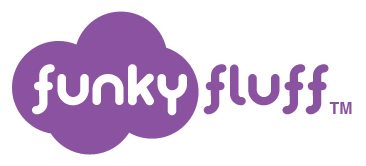 This wet bag is very unique because it has 2 wet pockets each with their own zipper closure.  This is really awesome because you can have separate dirty areas without the possibility of any transfer.  Not sure what I mean?  Well have you ever had your child get messy while out and about (what mom hasn't right?) and you have wet cloth diapers AND messy wet clothing or bibs that you don't necessarily want in the same wet bag?  I have had some clothes 'bleed' onto my cloth diapers 🙁 and they are stained, with this wet bag you are covered!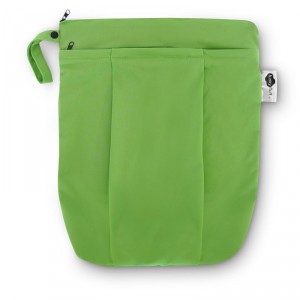 With 2 individual and fully waterproof areas this bag is perfect for keeping wet items  separate from each other or if you want to use one pocket for your clean dry items you can do that too!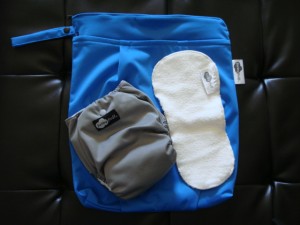 The bag is generously sized at approximately 12″x15″ and holds up to 10 diapers.  It also has a handy snap closure handle making it perfect for on the go moms, you can easily attach it to your diaper bag, stroller or baby carrier or carry it as a wristlet!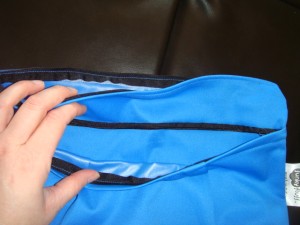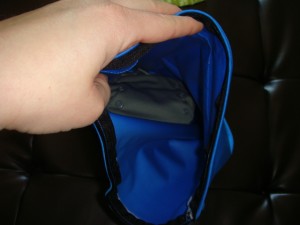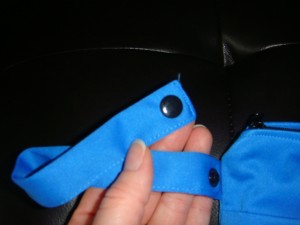 We also really love the Funky Fluff Booster we were sent, it is absolutely perfect for adding some extra absorption for overnights without adding the bulk!  Made from three thirsty layers of bamboo/cotton fleece and contoured for a perfect fit too!
Our Blue is such a vibrant beautiful color, what is your favorite Funky Fluff Double Pocket Wet Bag color?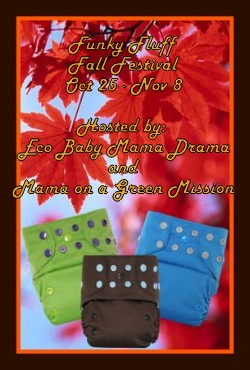 Hurry over and enter to win your very own Double Wet Bag AND a 6 pack of your choice Funky Fluff cloth diapers in the Funky Fluff Fall Festival Giveaway!