I have shared before my love for itti bitti and am super excited to share the bitti tutto cloth diaper with you today!  The brand is fairly new to the US within the last couple of years and is definitely making a BIG splash!

We were sent the super fun zebra print to test out on Tates and boy does he like it as much as I do?!  Luxurious minkee outer makes for a super soft and comfortable one sized diaper on baby and is available in some vibrant solid colors and fun prints like none I have seen before!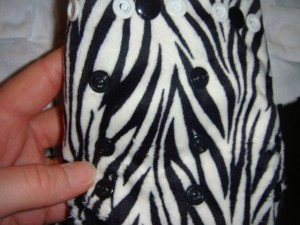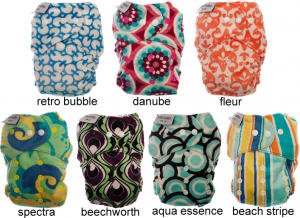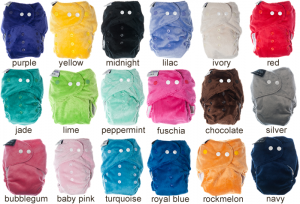 Not only is this diaper fashionable but very customizable to your child's size.  It is an AIO diaper that requires no additional cover and is designed to fit your baby from newborn through potty training with a very easy to use snap down rise system as well as crossover snaps to accommodate a tiny waisted baby. You can see there are 4 size settings and also color coordinating hip snaps to prevent wing droop, who is loving this diaper so far?!

Well it gets even better, this diaper offers super absorbent all natural fiber bamboo/organic cotton soaker pads that you can choose how many you would like to use based on how heavy a wetter your child is.  There are 3 included soaker pads that snap together through a really cool color coded system for optimal absorbency and offer different snap setups for boys and girls, great for families with more than one in cloth.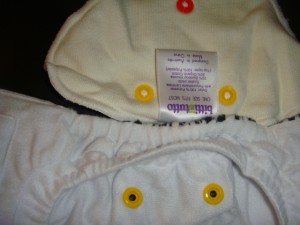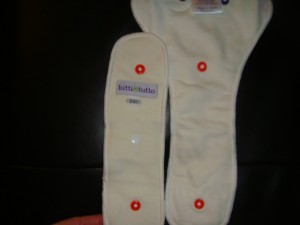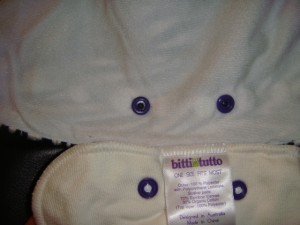 Got a baby that really tests diaper with their messy blowout poo?  This diaper has that covered too, meet the poo fence!  This strong elastic 'lining' surrounds your soaker pads and makes sure to stop any pooplosions!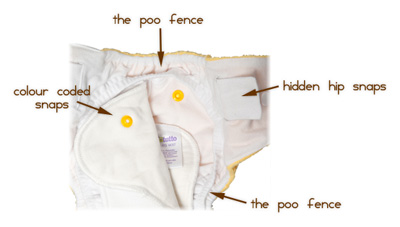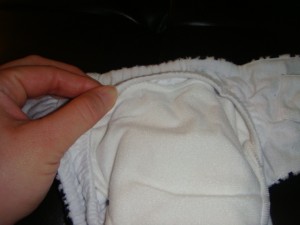 Have a larger baby like Tates and not need the hip snaps anymore?  There are built in hip snap covers so your baby is comfortable…love it!!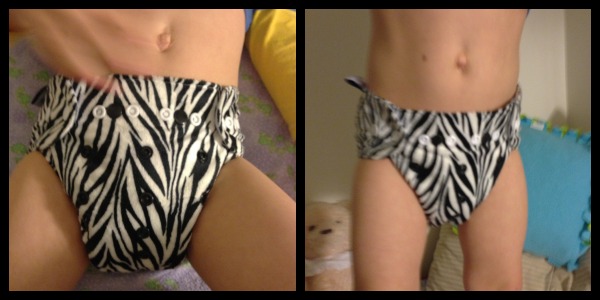 With Tates being a pretty heavy wetter that is not interested in the potty at all yet, we use all 3 soaker pads snapped together and the diaper is great, never a leak and very trim too, the minkee fluffiness is super cute too 🙂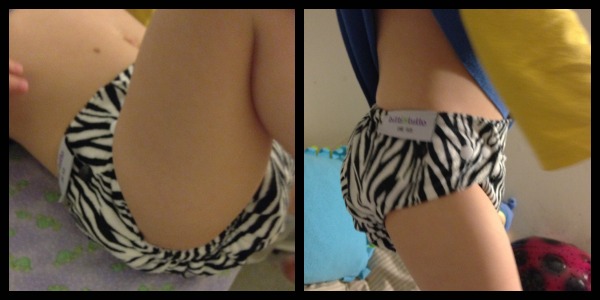 I really love that this diaper also has a stay dry lining so your baby doesn't feel wet.  The diaper is cut slimmer in mid section making it great for both slimmer babies and thicker thigh babies too.  Honestly I like everything about this diaper and want more for our stash!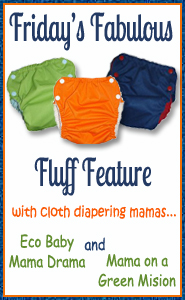 itti bitti it this weeks Friday's Fabulous Fluff Feature!  Please drop by and see how this wonderful diaper fits Addy and LA the baby models that call April from Mama on a Green Mission their mama 🙂
So what fluffy fan wants to win their very own itti bitti tutto?  Tell me what your favorite print is and enter below for your chance to win!
Loading Entry-Form…
…