I have been a fan of Yala Designs for a long time now and absolutely love everything we have from them.  They have some really fabulous ladies clothing as well as baby and kids fashions and even luxurious items for your home too. Honestly if I could go on a shopping spree at Yala Designs I might get one of everything in every color!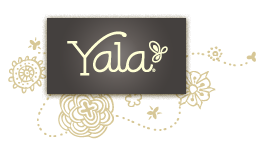 When Yala agreed to work with me again for Fall Fashionista this year I was tickled!  I had a really hard time choosing review items (I really do love everything!) but finally decided on the Kalin Top in paradise and the Laurel Long Sleeve Wrap in black/slate.  I stalked my mailman waiting for my new clothing and when they arrived I was in heaven!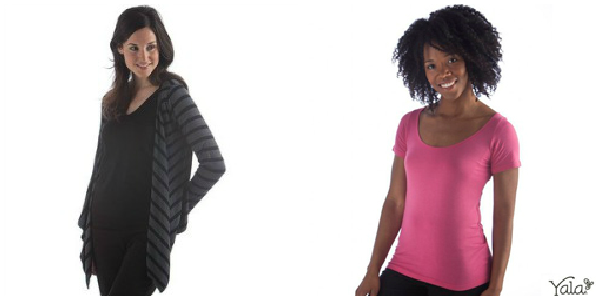 Both are made of 95% Viscose from Bamboo and 5% Spandex making them super silky feeling against your skin and ultra comfortable (almost like pajamas!) but looking professional enough to be running a board meeting.  The vibrant colors offer some great self expression opportunities however the classic sophistication of each piece means you can wear your Yala Designs clothing for several seasons to come.
These must have wardrobe pieces are easy to care for right at home (machine wash) and are eco-friendly because you can lay them to dry and they aren't wrinkled one bit.
Yala Designs truly cares about the quality of their products and the environment also by offering carbon neutral shipping as well as being Solar Pioneers.  I tell you what, Yala Designs really sets a high standard both in production practices and quality products and is recognized through memberships to both Green America and the Organic Trade Association.
Buy it: You can purchase these stylish must have fashions from the Yala website now!  I know I already have my Christmas list ready for my husband on what I want next!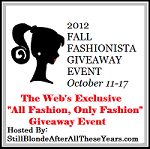 Yala is generously sponsoring the Fall Fashionista Giveaway Event here at Eco Baby Mama Drama with a $100 gift card so you can purchase whatever you want!  Tell me what is your favorite Yala item?