When I first contacted Nicole back in April she was just getting
Onlyorganicforbaby.com
 started, and over the last few months I have watched the online store grow immensely.  She is constantly adding exciting new products and product lines to the site that are made from the finest organic materials for your baby and for mom/dad too.  When you visit the site,  right on the home page if you read the information about organic and natural products it inspires you to only use the healthiest of everything for your baby and this one stop shop can provide you with just about everything you may need.
Nicole sent us 3 pieces from the their Bamboo Dreams clothing line, the skipper short sleeve tee in Pacific/Moon, the skipper long sleeve tee in Navy/Natural and the Scout toddler trousers in Navy all in size 3T.  Tates is a pretty big boy and we use cloth diapers so I sized up to be on the safe side.  Since 90% of Tates clothing is second hand (and mostly 100% cotton) I don't really have a good grasp on his true size.  The clothing was a bit long on him but rolled wonderfully and he will be able to wear everything for quite some time.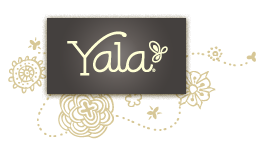 A little bit about the clothing from the site:
95% Viscose from Bamboo / 5% Spandex
Machine wash, gentle cycle, cool water, mild soap. Do not bleach. Tumble dry, gentle cycle, low heat. Low iron if desired.
Warm, cool, soft, lovely, for day and night. Organically grown in sustainably managed forests.
The clothing is available in sizes small up to 4T
Before even getting them out of the package I could see how cute the coordinating clothes were and when I did get them out oh my goodness they are so soft was all I could say!  I immediately stripped Tates clothes off and tried his new threads on him.  They are very generously sized accommodating both his chunky thighs and cloth diapers with no issues at all.  They are very stretchy and comfortable (looking at least!).  Tates is pretty tall for his age and the pants were plenty long.  The clothes are very breathable, and he wears the pants and long sleeve shirt (inside) even in this horrible heat wave we are going through right now.
Another thing I really love about these clothes is they air dry very quickly and they don't need to be tossed in the dryer to get fluffed up or get rid of the yucky crunchy feeling we usually experience with air dried clothing (hello energy savings!).  Right off the rack and onto Tates as soon as they are dry is a wonderful thing.  Knowing I am putting safe all natural clothing on him is a fabulous feeling.  You can see all the wonderful bamboo clothing Nicole carries HERE.
Nicole also has another fabulous site that has kids toys!  Check out Groovy Cool Toys  Can you believe she runs 2 online stores out of her home?  Wow!