The Green Nursery is a 'local' natural baby boutique to me as it is about a 3 hour drive. There isn't much of a cloth diaper or natural baby resources where I am from (one if the reasons I started a local group!) so I was super excited to find out that The Green Nursery was semi close and that they have such a wonderful selection of products!  I love supporting a local business and the offer a great rewards program for their loyal customers and a baby registry for mama's to be!
I was super ecstatic when I found out I would be getting the Itti Bitti Tutto one sized cloth diaper in my husband's favorite color rockmelon (orange).  I love one sized diapers and snap closure so I was immediately excited about that but I was super curious about all the soakers and no PUL cover needed.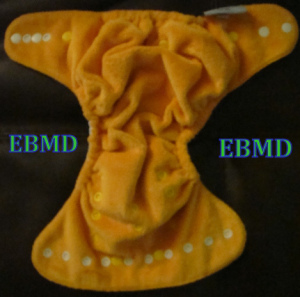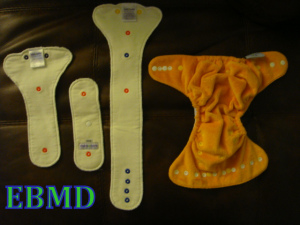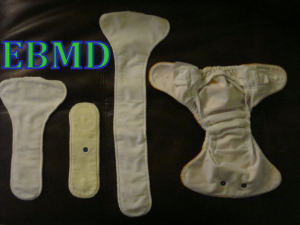 As you can see the soakers are various lengths and have multi colored snaps. I showed this diaper to my husband and he immediately looked a bit scared (lol!) and honestly I was a bit overwhelmed when I received it. I love the super soft minky outer material that is waterproof! Although I am a fan of PUL I love this as an alternative and it allows more air flow to the tush so that means less rash. I prep washed the diaper a handful of times to get it ready for use, the original three soakers are made of super absorbent bamboo viscose (I love natural fibers!) so there is more prep work verses a microfiber insert. The three included inserts offer you several options for your babies size and heaviness of wetting. Since Tates is a heavy wetter I use all three soakers all the time and the diaper has never leaked.


There is a snap down rise, hip snaps and crossover tabs so this diaper is fully adjustable for babies of all shapes and sizes.  There is a couple of super neat features on this diaper that are little added bonuses in my opinion.  One is the built in 'Poo Fence' that surrounds the upper back and upper sides preventing any crazy blowout leakage and the other is the hip snap covers that are made from the same material as the inner stay dry lining.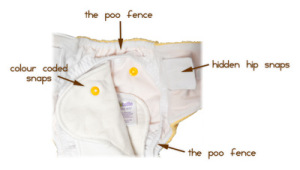 Tates has chunky thighs so elastic can be an issue for us, red marks drive me crazy and I refuse to use diapers that mark up his skin.  As you can see this diaper fits beautifully!  No red marks on the thighs and the waist and backside are a great fit too!  After tons of washing and wear the diaper is still super soft and has gotten even more absorbent with each wash.  We haven't purchased more inserts yet however you can purchase them separately and swap soakers and reuse your shell (as long as it isn't wet) making this a fabulous diaper for the diaper bag.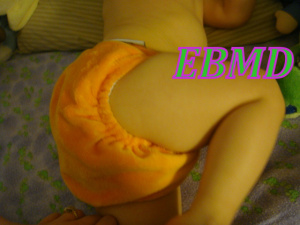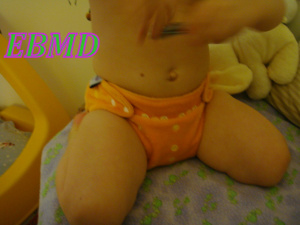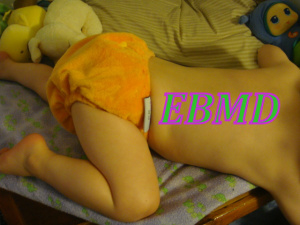 Rather than try to explain the multiple ways to use your soakers I have gotten permission from Maria the awesome lady behind Change-Diapers.com to include her wonderful how to video on using this diaper.  Please take a moment to enjoy her video and stop by her blog!  She offers great reviews (and giveaways too!), a Mailbox Monday weekly post where she answers reader submitted questions (they cover all topics not just cloth diapering), a weekly cloth diaper giveaway roundup and monthly cloth blog hop!  Thanks Maria for allowing me to share your knowledge and video with my readers!
[youtube http://www.youtube.com/watch?v=73eZmWVxjY8]


Buy It:
The Green Nursery has several of the Itti Bitti Tutto one sized cloth diapers colors and prints in stock ready to go to good homes!  You ca purchase them directly from their site and get free shipping on orders over $75!