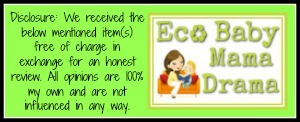 I have to admit when I first started cloth diapering I sold my husband on the idea of one size diapers being all we would ever need. So not true! With our stubborn little one showing no interest in using the big boy potty and lots of our stash becoming too small for him the choice to research sized diapers was a no brainer for me. FuzziBunz perfect size large cloth diapers were recommended to me by several cloth diapering friends so I was really excited to check them out from Thanks Mama.

The perfect size FuzziBunz is similar to the FuzziBunz one size Elite cloth diaper in many ways. The unique snap closure configuration, extra wide back pocket opening and solid construction make the FuzziBunz a wonderful diaper to include in any stash.  The soft and durable waterproof PUL outer layer comes in a rainbow of fun colors (we chose candy apple red) and the super soft fleece inside layer keeps baby feeling dry and air dries quickly when laundered while keeping it's lushness throughout the life of the diaper.
Since the diaper is sized large (designed to fit 25lb-45lb babies) there is no adjustment needed with elastics or rise you simply stuff the included single microfiber insert and snap the diaper on your child. The diaper only needs one prep washing and it is ready to go!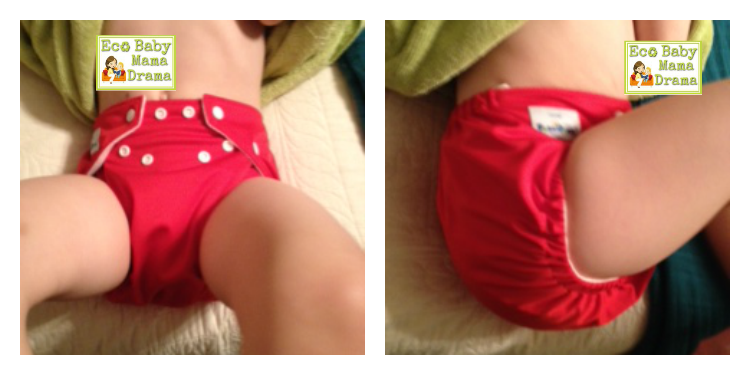 With only one insert the diaper is super trim and with the absorbent microfiber we have no worries about leaks even with a heavy wetting older child. The unique snap configuration I mentioned before offers a great fit as the hip snap hugs the thighs. At over 36 pounds you can see there is still plenty of room in the waist snaps for Tates to grown and the ultra gentle leg and back elastics never make marks but hold up well to toddler size messes.
Get to Know Thanks Mama!
Thanks Mama is a family owned and operated natural living store located in Boston, MA. Offering a great selection of cloth diapering products including potty training pants and swim diapers as well as a knowledgable staff to assist you in all your natural lifestyle needs. Baby care products, baby carriers, bibs, toys, nursery furniture and bedding, and strollers are just a few items you will find while browsing. Offering innovative products that are good for baby and the environment while keeping in mind most families are on a budget if key. That's why Thanks Mama offers the Lowest Prices, Free Shipping on orders over $60 within USA, 90 days easy returns; Buy Safe Guarantee and Price Guarantee. Guess what? Thanks Mama ships worldwide too!
Stay social and keep up on cloth diaper news, natural parenting discussions, and a variety of giveaways and contests by following Thanks Mama on Facebook, Twitter and Pinterest.
Thanks Mama is offering one lucky reader a $25 gift card to shop for their favorite items! Make sure you enter to win HERE!
We really love the FuzziBunz Perfect Size cloth diapers and want more to add to our stash. Tell me, do you prefer sized or one sized diapers? Why?